Investing in Guatemala's Future
Laying the foundation for a more prosperous future in Guatemala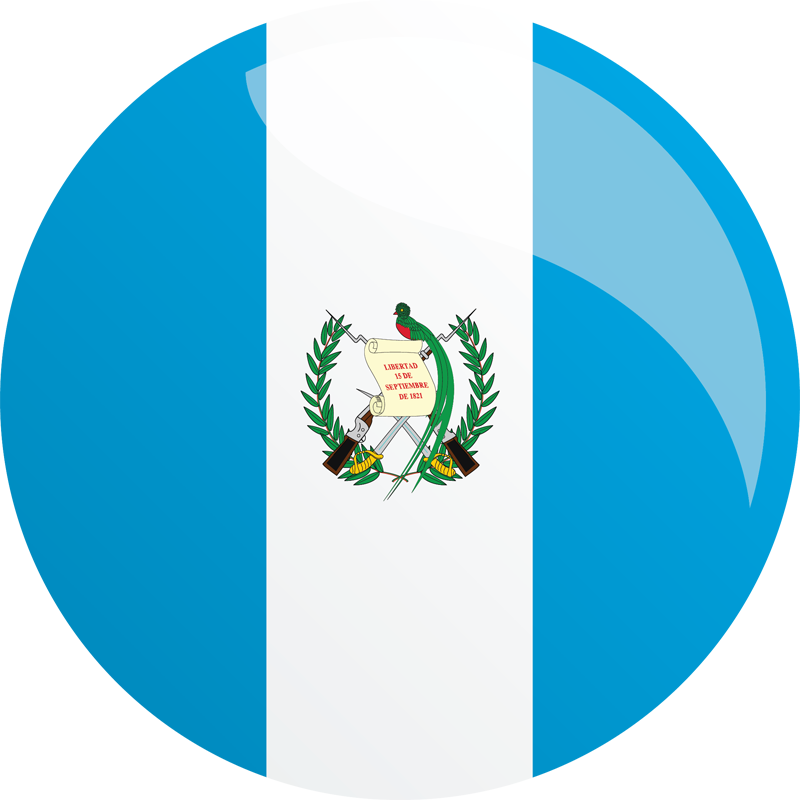 While Guatemala has experienced moderate economic growth since the end of a decades-long civil conflict in 1996, high population growth and high levels of economic inequality have kept more than half of the country's population living below the poverty line, with rural and indigenous populations experiencing disproportionately high rates of poverty.
In 2015, MCC partnered with the Government of Guatemala to improve tax administration and create opportunities for Guatemalan youth through a $28 million threshold program. The program focused on enhancing the quality of secondary education to prepare Guatemalans for the job market, increasing tax revenue by improving efficiencies in the customs and tax administration, and attracting private investment to support infrastructure development.
All photos provided by PRONACOM.
Improving the quality of education for Guatemalan students starts with educating and training all secondary school teachers and school leaders—current and future. Historically, in Guatemala, the hiring of teachers has not been merit-based and most secondary school teachers cannot pass a standardized test for subjects they teach. The threshold program was designed by the Government of Guatemala and MCC to support efforts by Guatemala's Ministry of Education to develop programs that improve teacher skills, the quality of teaching, and the effectiveness of technical and vocational education and training.
The threshold program succeeded in developing an intensive, 20-month long professional development program to provide teachers with skills in instructional strategy and content knowledge in their core subject areas of language, communication, mathematics, and science. After completing the program, teachers receive a degree in secondary education.
The teaching programs also include content on gender equality and social inclusion, with an awareness of interethnic and intercultural relationships and their impact on students' educational success. Advisors in the program also provide training and support to teachers and school principals with a focus on increasing access, retention, and academic success of youth from indigenous groups with an emphasis on the enrollment of young girls.
As part of the program, training materials were created to address gender and racial stereotypes, harassment and bullying, violence against women, inclusive language, inclusive school governance, and mathematics with a gender perspective.
Read more about one teacher's experience as a participant in the training program.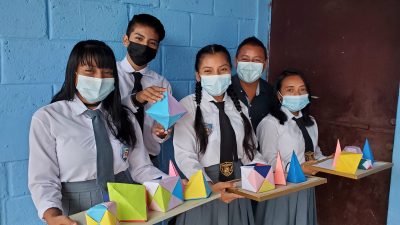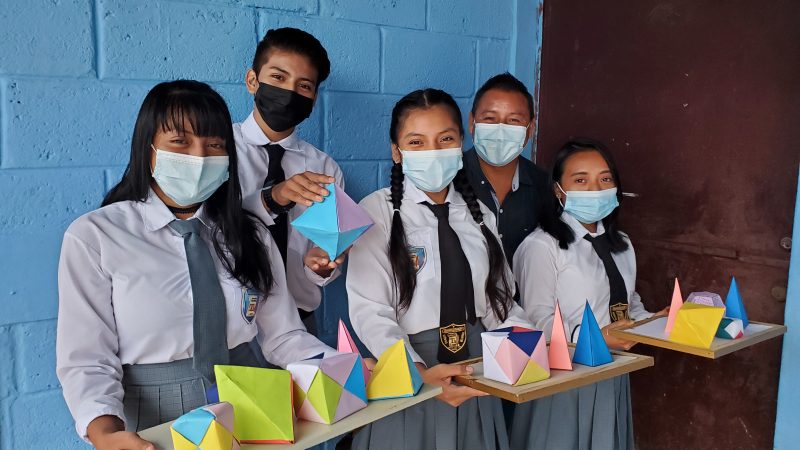 By the end of the threshold program:
2,000+ teachers




were trained in mathematics, communication and language, natural sciences, and leadership and management

2,200+ tablets


were provided to teachers who completed the training to provide additional technology opportunities for their classrooms

A new hiring process


was designed that includes the establishment of a diagnostic test with a minimum required score that was enacted through a Ministerial decree in December 2020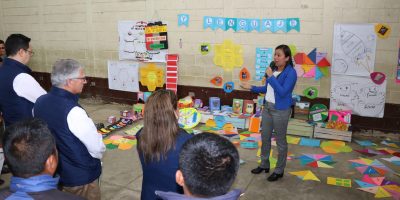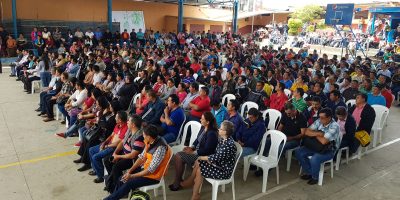 Only about half of Guatemalan youth complete junior high school and only about 10 percent of these graduates have acquired the minimum math and language competencies expected. This means that most Guatemalans leave school without the skills they need to get a good job.
To improve student preparedness for the job market, MCC and the Guatemalan government identified industries with unmet demand for skilled labor through consultations with the private sector. The threshold program then developed nine new high school-level vocational programs on topics ranging from digital content and software development to hotel administration and management. The program sought to draw both girls and boys to the technical careers and the promotional materials and learning materials were designed with that goal in mind.
The vocational degrees are being piloted across 13 high schools with more than 750 students participating. MCC funding also provided equipment for computer laboratories, auto mechanic workshops, and hospitality, food and beverage workshops.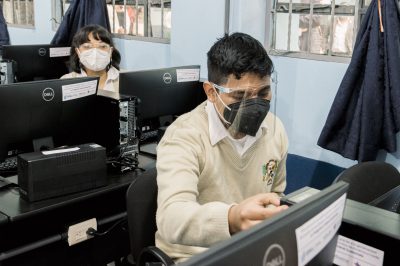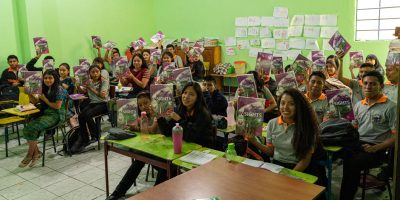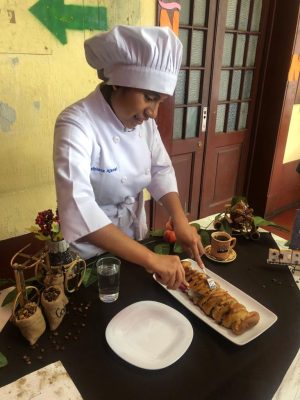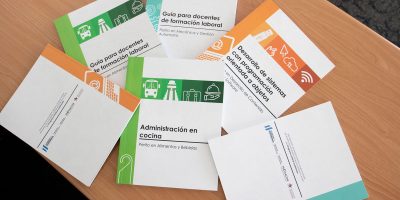 Investing in Public Services
While all Guatemalans recognize the importance of education, adequate funding for education continues to be a challenge. Guatemala's government prioritizes education spending above all other activities, dedicating roughly 20 percent of its entire budget. But Guatemala also has one of the lowest levels of tax revenue in the world, which has resulted in secondary education spending per student that is less than half the average in Latin America.
To improve the government's ability to finance education and other essential public services, the threshold program helped strengthen the Government of Guatemala's tax collection ability. Between January and October 2021, Guatemala's tax revenue was 22 percent higher compared to the same period in 2019. An interagency agreement between MCC and the U.S. Treasury Office of Technical Assistance also helped the Government of Guatemala undertake reforms including:
establishing an internal affairs office to deter corruption,
implementing an audit quality control process,
establishing a data warehouse developed to improve the use of data analytics to detect tax evasion,
and improving the customs risk management systems to facilitate clearance of low-risk cargo and focus on high-risk traders.
MCC also supported Guatemala's efforts to design and implement public-private partnerships (PPPs), which attract private funding and free up resources for the infrastructure and public services that are critical to laying the foundation for long-term and sustainable economic growth. MCC provided specialized training and support to Guatemala's Ministry of Finance and its national agency for PPPs, Alianzas Público Privadas (ANADIE), to design a road concession and airport concession—skills that can help Guatemala attract additional PPPs to fund public works projects in the future.
For example, with the support of the threshold program, the Government of Guatemala launched a bid for an $80 million PPP project to improve, finance, operate, and maintain 44 km of the CA-9 highway between Puerto Quetzal and Escuintla in 2017. This allows Guatemala to build the road without significant government investment. And, unlike traditional construction contracts, the contractor only gets paid if they properly rehabilitate and maintain the road to a high standard for the road's entire lifetime.
Properly structured and competitively tendered PPPs are a proven model that has helped countries throughout Latin America improve their infrastructure and grow economically, which is why the United States is a strong supporter of their use in Guatemala.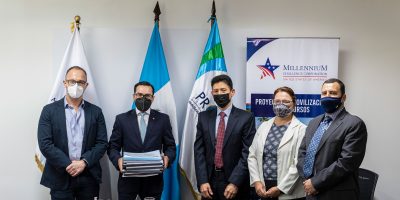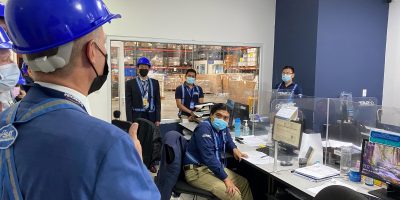 MCC is proud to have partnered with the Government of Guatemala to strengthen its education and tax sectors. Education and funding for public goods and services are a vital foundation to sustainable economic growth. The Government of Guatemala has committed to funding the continuing expansion of teacher training, reforming hiring practices, and expanding access to quality secondary education. And its improvements in tax revenue and commitments to fight tax fraud and facilitate trade will help change lives in Guatemala for years to come.
By investing in its people and in good governance, Guatemala can continue to attract private investment, create jobs, and pave the way to prosperity and security for the people of Guatemala.