MCC Celebrates Completion of Five-year Compact with Indonesia
For Immediate Release
May 9, 2018
JAKARTA, Indonesia, May 9, 2018 — A delegation from the U.S. Government's Millennium Challenge Corporation (MCC), led by Vice President and General Counsel Jeanne Hauch and Vice President of Congressional and Public Affairs Karen Sessions, celebrated the accomplishments of the MCC Indonesia Compact at a ceremony in Jakarta on May 8. The Minister of National Development Planning of Indonesia, Bambang Brodjonegoro, also spoke during the ceremony.
"As two of the world's largest democracies, the United States and the Republic of Indonesia have forged a strategic partnership based on shared values and a commitment to expand our cooperation on issues of peace, stability, and economic prosperity," MCC Vice President and General Counsel Jeanne Hauch said at the ceremony. "MCC's compact with the Government of Indonesia was an investment in the potential of the people, businesses, and economy of Indonesia – from helping to make nutrition a national priority and improving the effectiveness of government spending through a formalized procurement system to emphasizing sustainable development."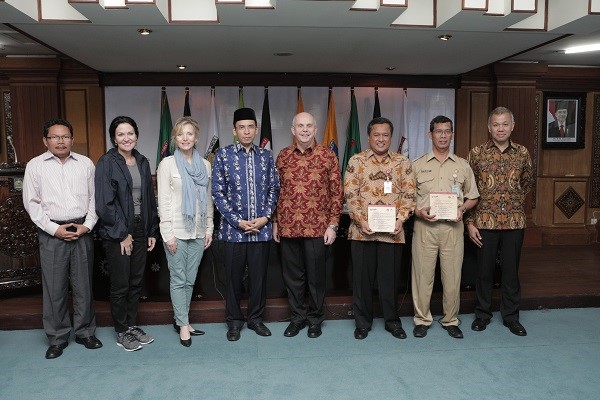 MCC's five-year compact with Indonesia has been a major pillar of the U.S. – Indonesia strategic partnership, and aimed to reduce poverty through investments in economic growth and engagement with the private sector.
Partnership with the U.S. through MCC has supported Indonesia's development and contributes to regional security and addressing shared challenges such as countering violent extremism.
The MCC Indonesia Compact was designed by and for Indonesians to address significant barriers to economic growth and private investment in Indonesia. The compact sought to reduce childhood stunting and malnutrition by shaping a national conversation on nutrition; improve the effectiveness of government spending by modernizing the government's procurement system for public goods and services; and support the Government of Indonesia's commitment to equitable growth by maximizing opportunities for investment in agriculture and renewable energy, including through partnerships with the private sector. The compact began in 2013 and was implemented by the Millennium Challenge Account – Indonesia.
Fighting Stunting is Now a National Priority
When MCC's compact began, there was not a word for 'stunting' in the Indonesian language, Bahasa. While there had been other work done to improve nutrition and sanitation in Indonesia, this compact project was the first to fund an explicitly "anti-stunting" project. Now, fighting stunting is a national priority – with high-level leadership committing to progress, as was recently seen at the first-ever Stunting Summit in Jakarta. When children are able to grow to their full physical and cognitive potential, they are healthier, learn more in school, earn more as adults, and contribute to the future of their communities and nation.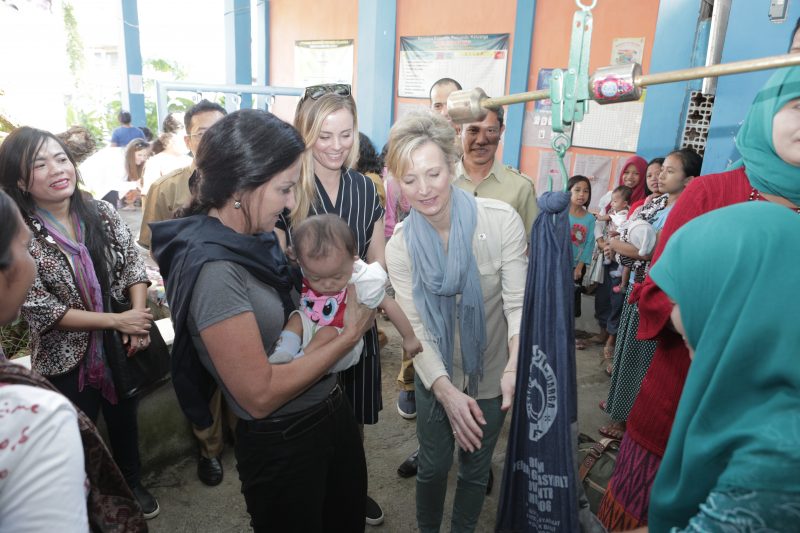 The Nutrition Project aimed to reduce and prevent chronic malnutrition and stunting by improving the capacity of health service providers; strengthening community health and education efforts; and shaping a national conversation on nutrition. The project targeted approximately 5,400 villages across 11 provinces where rates of stunted growth and low birth weight are higher than national averages.
Guidelines and policy frameworks are now in place to carry progress forward on infant and young child feeding, growth monitoring, and the integration of sanitation into nutrition efforts. The national Ministry of Health and district governments are now mobilizing resources and replicating activities using local funding. The innovative approach of linking malnutrition and sanitation under one director general in the Ministry of Health, and the Government of Indonesia's integration of project activities into their future plans, signals great things for the future of nutrition in the country.
Indonesia's Procurement System is Becoming a Model Studied by Other Countries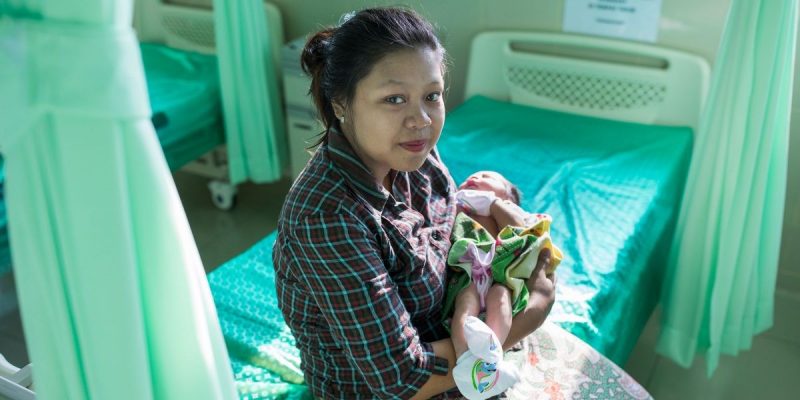 Procurement of goods and services in Indonesia accounts for more than $42 billion in expenditures – a significant portion of the national budget each year. Yet, when the compact began, procurement was not a recognized function of government – instead, it was handled on an ad-hoc basis, creating opportunity for mistakes and misuse. Today, as a result of MCC's Procurement Modernization Project, Indonesia's evolving procurement system is becoming a model studied by other countries.
VIDEO: Find out how MCC's investments to improve the government's #procurement system in Indonesia also help improve healthcare https://t.co/klmspAWXqZ @MCA_Indonesia pic.twitter.com/TREBRSGoiQ

— Millennium Challenge (@MCCgov) May 9, 2018
Its electronic procurement system with built-in fraud and integrity filters is an example of an innovation that puts Indonesia's system in rare company.  MCC's compact piloted new methods and introduced a new digital system to help the Government of Indonesia more efficiently procure goods and services – improving the effectiveness of government spending, while also establishing a professional procurement workforce that is poised to continue driving innovation.
Unlocking Opportunities for Private Sector Investment
Through the Green Prosperity Project, the MCC Compact supported the Government of Indonesia's commitment to sustainable, equitable growth by improving natural resource management, and maximizing opportunities for investment in agriculture and renewable energy. A $33 million investment by MCC leveraged an additional $26 million in co-financing in sustainable agriculture, peatland management, and renewable energy.
MCC's $19 million investment in the cocoa sector will reach nearly 90,000 cocoa growing households across the six-main cocoa growing provinces in Indonesia creating new opportunities to increase productivity and income. Private sector funding provides 50% of the co-financing, including contributions from companies such as Mars, Cargill, Nestle, and Unilever to enroll up to 36,500 new farmers in certified, sustainable supply chains with the potential for farmers to earn premiums for cocoa beans.
New video: MCC's investments in Indonesia worked to unlock private sector opportunities in cocoa supply chains & help farmers increase quality & quantity of cocoa https://t.co/klmspAWXqZ @MarsGlobal @Cargill @BCgroupnews @MCA_Indonesia pic.twitter.com/teAroUBYCg

— Millennium Challenge (@MCCgov) May 9, 2018
In five off-grid energy projects, a community-owned approach was used to ensure community buy-in and sustainability over the long term. On the island of Sumba in East Nusa Tenggara, a majority community-owned solar project is now delivering power to over 900 homes and 45 public facilities, including schools and health centers, on the island.
MCC investments are designed to pave the way for lasting economic growth and reduced aid-dependence. With more than 260 million citizens living across more than 17,000 islands, MCC worked with the Government of Indonesia to craft rigorous approaches and systems that can be tested, tailored, and scaled to meet both local and national needs to promote sustainable economic growth. The MCC Indonesia Compact established a strong foundation of progress on which the Government of Indonesia is well-positioned to build.
Learn more about the accomplishments of MCC's Indonesia Compact.