Press Release
Millennium Challenge Corporation, Bechtel Announce New Strategic Partnership
For Immediate Release
September 28, 2018
WASHINGTON, D.C., September 28, 2018 – This week, the U.S. Government's Millennium Challenge Corporation (MCC) announced a new strategic partnership with Bechtel Overseas Corporation focused on national infrastructure master planning in Africa. The partnership was announced in coordination with the meeting of the President's Advisory Council on Doing Business in Africa (PAC-DBIA).
"We are excited about the potential of this innovative public-private partnership with Bechtel," MCC acting CEO Brock Bierman said. It will undoubtedly unlock economic opportunity in emerging markets and open up new investment opportunities for the private sector in Africa, helping countries move from aid to trade. This new partnership will benefit from MCC's deep infrastructure experience on the continent while leveraging the agency's new authority to make cross-border investments, and Bechtel's global expertise in integrated master plan development and implementation."
"We're honored to partner with the MCC and African countries to redefine what great infrastructure planning looks like for the region," Andrew Patterson, Bechtel's regional president for Africa said. "Bechtel is committed to Africa – we've been here 70 years, delivering hundreds of projects, including country-wide infrastructure plans, with sustainability at the core."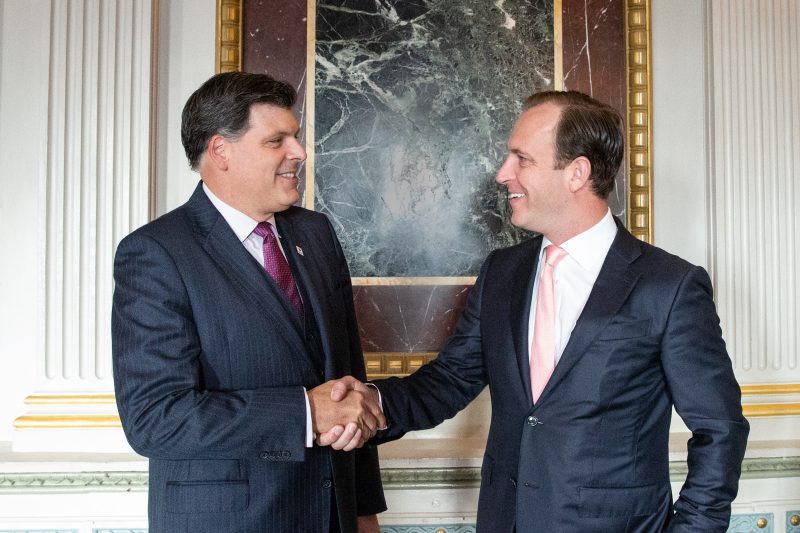 Five of the 10 fastest growing economies are in Africa, and the continent will be home to one quarter of the world's consumers by 2030. But the path to sustainable economic growth increasingly relies on blended financing, or the mobilization of private funds for public good. Economic needs cannot be met by publicly funded foreign assistance alone.
National Infrastructure Master Planning can be used to identify opportunities for blended finance investments among public sector, private sector and civil society partners. Master planning provides a roadmap from design to full project delivery, transferring knowledge and technical know-how to enable governments to develop and manage projects using data analytics. Planning at this scale is essential for sustainable institutional reform and economic growth in MCC partner countries.
In this first-of-its-kind partnership, both organizations bring their respective expertise in infrastructure investments to the table. Insights from this collaboration will unlock the potential of National Infrastructure Master Planning to help countries improve project quality and structure that can attract private sector investment.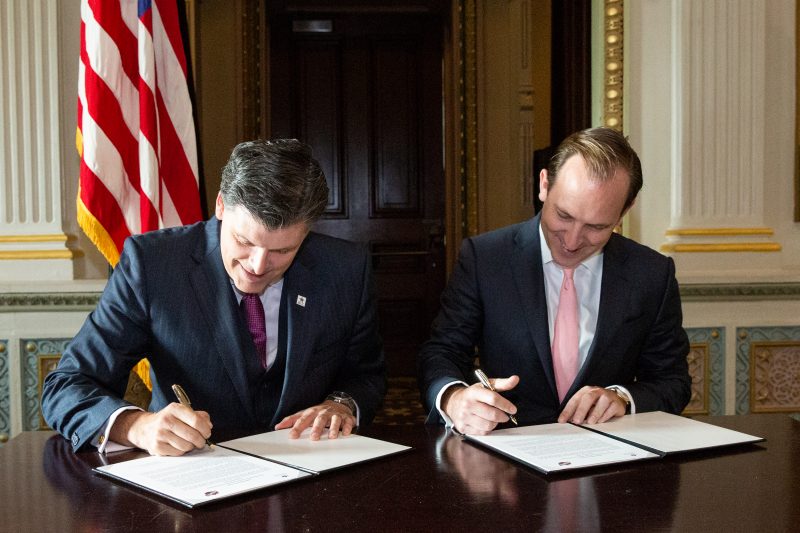 MCC selected Bechtel as a partner through its competitive Partnership Annual Program Statement (APS) process. Bechtel is a global engineering, construction and project management group. Bechtel has well-established technical experience and global expertise in integrated infrastructure master plan development and implementation.
MCC's five year investments, called compacts, help governments better deliver critical services to their citizens through policy reforms and implementation that support improved governance, economic growth, and poverty reduction. This in turn helps countries to enact market-based reforms and strengthen infrastructure to draw in and leverage private capital, creating new business and trade opportunities.
###