Benin Power Compact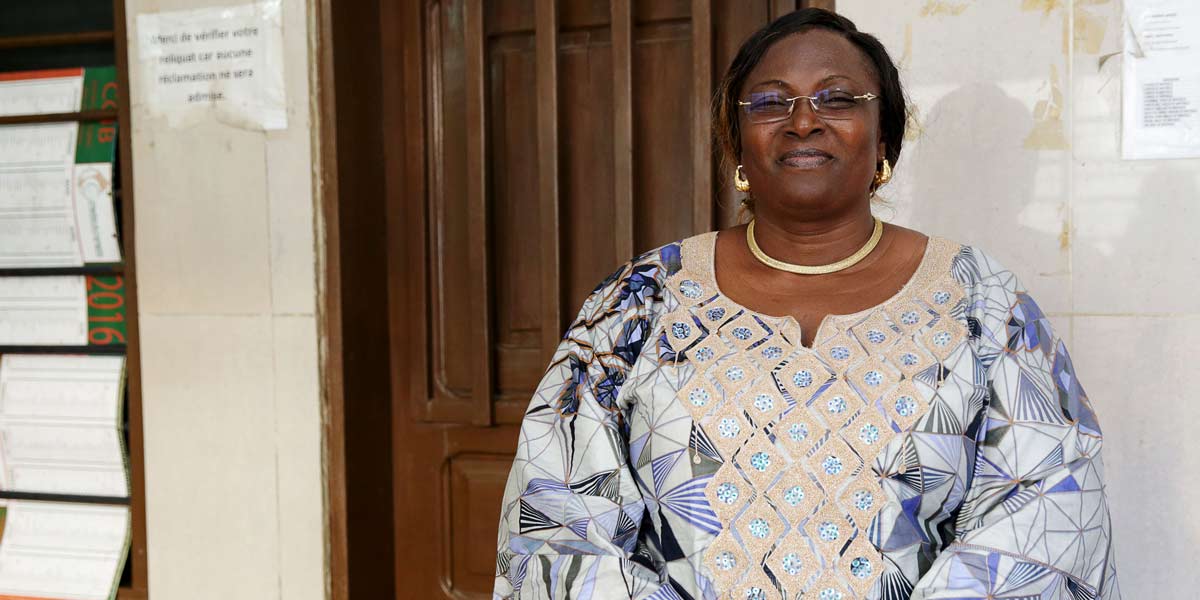 Benin produces only a portion of the electricity it consumes and relies heavily on imports from neighboring countries. Only one-third of Benin's population has access to electricity, and total consumption is low due to limited access and availability. At the same time, rapidly growing demand for power has stressed Benin's national electrical grid, creating power outages that hurt businesses and social service provision.
MCC is partnering with Benin through a $375 million compact, designed to modernize the West African country's power sector. The compact, which is supplemented by a $28 million contribution from the Government of Benin, aims to strengthen the national utility, attract private sector investment, and fund infrastructure investments in electric generation and distribution as well as off-grid electrification for poor and unserved households. The Benin Power Compact was signed on September 9, 2015 and entered into force on June 22, 2017.
by MCC's Chris Broughton, Benin Resident Country Director
This originally appeared on MCC's Medium page.
Milestones
Entry Into Force:
June 22, 2017
Signed:
September 9, 2015
Compact Projects
Electricity Distribution Project
$107,832,000

Project Total Amount
To accomplish the project objectives, MCC Funding will be used to modernize Benin's electricity distribution infrastructure to expand grid capacity to accommodate future growth, improve reliability and reduce losses and outages. The project focuses on improving the grid serving Cotonou (and selected regional networks as a complement to proposed solar generation investments), as well as on a national level by building a modern distribution dispatch and control center to more effectively manage the network.
Electricity Generation Project
$132,097,000

Project Total Amount

$570,539

Project Amount Committed

$17,805

Project Amount Expended
To accomplish the project objectives, MCC Funding will be used to increase Benin's domestic generation capacity by 46 MW while decreasing its dependence on external imported energy sources, including:
Photovoltaic generation capacity (MCC's largest solar generation investment to date at 45MW); and
Micro-hydroelectric power (rehabilitation of 1 MW run-of-river unit).
Off-Grid Electricity Access Project
$46,796,000

Project Total Amount

$1,836,038

Project Amount Committed

$202,116

Project Amount Expended
To accomplish the project objectives, MCC funding will provide financing for:
Policy and institutional strengthening to support the entire off-grid electricity sector in Benin; and
Off-grid electrification through a competitive grant facility that will fund critical public infrastructure, household solar photovoltaic systems, mini-grids, and energy efficiency measures.
The project is MCC's largest off-grid electrification effort to date, and it will support policy reforms and infrastructure financing. With this investment, project financing for renewable energy solutions for the poor will address the gap in access to power for two-thirds of Benin's population.
Policy Reform and Institutional Strengthening Project
$44,307,000

Project Total Amount

$2,318,025

Project Amount Committed

$809,422

Project Amount Expended
To achieve the project objectives, MCC funding will be used to support  interventions to:
Improve governance in the electricity sector by improving regulation, establishing a tariff policy, planning periodic tariff adjustments, increasing energy efficiency, and strengthening the policy and institutional framework for IPPs.
Improve management, operations and maintenance within the national utility; and
Inform and educate the public on tariffs, energy efficiency, renewable electricity and other key electricity sector issues.