Benin Power Compact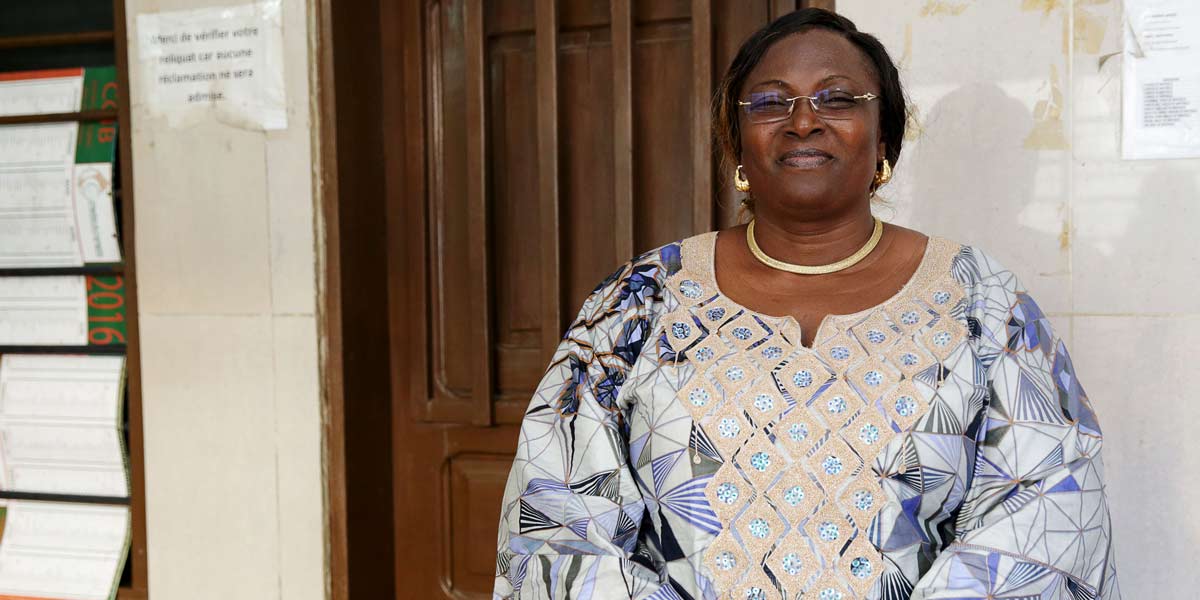 Benin produces only a portion of the electricity it consumes and relies heavily on imports from neighboring countries. Only one-third of Benin's population has access to electricity, and total consumption is low due to limited access and availability. At the same time, rapidly growing demand for power has stressed Benin's national electrical grid, creating power outages that hurt businesses and social service provision.
MCC is partnering with Benin through a $375 million compact, designed to modernize the West African country's power sector. The compact, which is supplemented by a $28 million contribution from the Government of Benin, aims to strengthen the national utility, attract private sector investment, and fund infrastructure investments in electricity generation and distribution as well as off-grid electrification for poor and unserved households.
Financials
Financials as of December 31, 2018
Milestones
Entry Into Force:
June 22, 2017
Signed:
September 9, 2015
Compact Projects
Electricity Distribution Project
$107,832,000

Project Total Amount

$35,890,842

Project Amount Committed

$4,748,257

Project Amount Expended
To accomplish the project objectives, MCC Funding will be used to modernize Benin's electricity distribution infrastructure to expand grid capacity to accommodate future growth, improve reliability and reduce losses and outages. The project focuses on improving the grid serving Cotonou (and selected regional networks as a complement to proposed solar generation investments), as well as on a national level by building a modern distribution dispatch and control center to more effectively manage the network.
Progress and Achievements to Date
MCA-Benin II launched procurements for the construction and equipping of an electricity dispatch and control center that will provide real-time monitoring and control of Benin's national grid. Detailed engineering designs are currently underway for the strengthening of Benin's electricity grid in Cotonou and select cities in northern Benin.
Electricity Generation Project
$132,097,000

Project Total Amount

$3,648,906

Project Amount Committed

$2,744,314

Project Amount Expended
To accomplish the project objectives, MCC funding will be used to increase Benin's domestic generation capacity by up to 45 megawatts of solar photovoltaic generation through an IPP transaction.
Off-Grid Electricity Access Project
$46,796,000

Project Total Amount

$4,224,454

Project Amount Committed

$2,128,977

Project Amount Expended
To accomplish the project objectives, MCC funding will provide financing for:
Policy and institutional strengthening to support the entire off-grid electricity sector in Benin; and
Off-grid electrification through a competitive grant facility that will fund critical public infrastructure, household solar photovoltaic systems, mini-grids, and energy efficiency measures.
The project is MCC's largest off-grid electrification effort to date, and it will support policy reforms and infrastructure financing. With this investment, project financing for renewable energy solutions for the poor will address the gap in access to electricity for two-thirds of Benin's population.
Progress and Achievements to Date
The Off-Grid Clean Energy Facility (OCEF) launched a Request for Applications in early 2018 for $12 million of grant funding. A second round of $20 million is expected to open later this year, following the Government of Benin's adoption of an off-grid policy, strategy, regulatory framework and master plan. The selected projects will begin the implementation phase in 2019.
MCA-Benin II signed an agreement with the African Development Bank in June 2018 to increase access to debt financing for companies looking to invest in Benin's off-grid market through the OCEF.
Policy Reform and Institutional Strengthening Project
$44,973,025

Project Total Amount

$7,531,980

Project Amount Committed

$4,553,923

Project Amount Expended
To achieve the project objectives, MCC funding will be used to support  interventions to:
Improve governance in the electricity sector by improving regulation, establishing a tariff policy, planning periodic tariff adjustments, increasing energy efficiency, and strengthening the policy and institutional framework for independent power producers.
Improve management, operations and maintenance within the national utility; and
Inform and educate the public on tariffs, energy efficiency, renewable electricity and other key electricity sector issues.
Progress and Achievements to Date
A performance contract has been signed between the national power utility and the Government of Benin; a tariff study has been completed; and a consultant has begun work on a national framework for private investment in power generation.