Georgia Compact II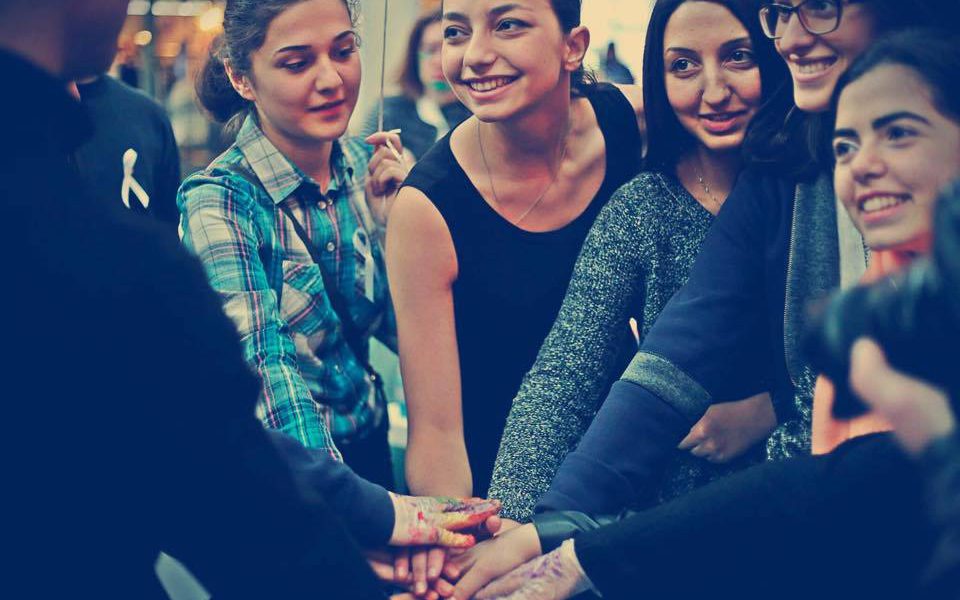 The compact seeks to increase the earning potential of Georgians through improvements in the quality of education in science, technology, engineering, and math (STEM) fields, including strategic investments in general education, technical training, and advanced degree programs. The compact also works to increase women's participation in STEM professions. MCC's partnership with Georgia is a strong example of how the U.S. government promotes economic growth, helps people lift themselves out of poverty, and invests in future generations around the world. Through this $140 million grant, the next generation of Georgians will enter the workforce with the skills needed to make Georgia a more prosperous and stable country.
The compact builds on the success of Georgia's first compact with MCC, completed in April 2011, which rehabilitated a major highway that connects the capital, Tbilisi, to an under-served agricultural corridor in the country's southwest, improved energy and water security, and supported small and medium enterprise development in the agriculture and tourism sectors. The MCC investments aligned with Georgia's efforts to reduce corruption, promote stability, and increase of private businesses in the years following the 2004 Rose Revolution.
Milestones
Signed:
July 26, 2013
Entry Into Force:
July 1, 2014
Compact Projects
Improving General Education Quality Project
$74,917,000

Project Total Amount
The program improves the quality of general education through rehabilitation of deteriorating schools, training for educators and school managers, and support for education assessments. This project consists of the following activities:
Improved Learning Environment Infrastructure Activity: involves rehabilitation of dilapidated school facilities, upgrades to utilities such as heating, electrical, water supply, and sanitation systems, provision of science laboratories and basic equipment for up to 90 Georgian public schools, and establishing a public school system-wide operations and maintenance plan.
Training Educators for Excellence Activity: provides training to 14,000 Georgian public middle and high school teachers, 2,000 public school principals, and 2,000 school-based professional development coordinators (one per public school).
Education Assessment Support Activity: supports Georgia's participation in three international assessments and the implementation of five national assessments focused on math and science.
Projected Long-Term Results
Estimated Beneficiaries

1,700,000
Industry-Led Skills and Workforce Development Project
$15,796,000

Project Total Amount
The program aims to increase the number of Georgians with in-demand technical skills. The project consists of the following activities:
Program Improvement Competitive Grants Activity: provides an initial investment to competitive grants programs that develop, test, and disseminate innovative and effective approaches to employment-oriented skills.
Strengthening Sector Policy and Provider Practice Activity: provides technical assistance in developing policy that supports industry engagement and matches private sector demand with labor supply; fosters international best-practice exchanges between industry and government leaders.
Strengthening TVET Provider Practice Grants: invests in small-scale competitive grants programs that identify, document, and disseminate best practices by TVET providers.
Projected Long-Term Results
Estimated Beneficiaries

26,000

Estimated Net Benefits

$18,500,000
STEM Higher Education Project
$29,867,000

Project Total Amount
The project modernizes science, technology, engineering, and math (STEM) higher education through a partnership that introduces high-quality, U.S.-accredited STEM bachelor's degrees in Georgia in six disciplines. Following a competitive selection process, San Diego State University and three top Georgian public partner universities are delivering degrees which provide Georgian students with increased employment opportunities. The project also funds rehabilitation and construction of modern lab and classroom facilities, essential equipment upgrades, curriculum development, and institutional support.
Projected Long-Term Results
Estimated Beneficiaries

47,000

Estimated Net Benefits

$20,000,000