Morocco Employability and Land Compact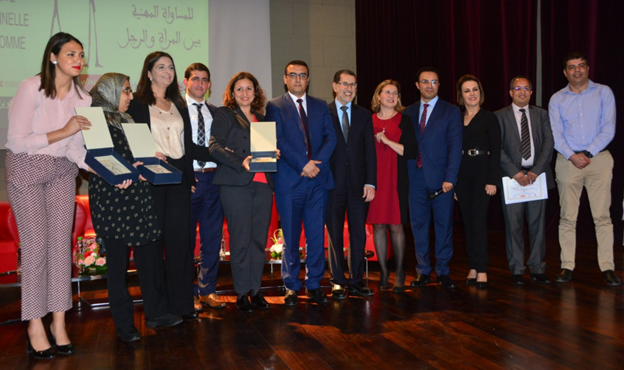 MCC's $450 million Morocco Employability and Land Compact supports two Moroccan Government priorities that will contribute to economic growth and investment in the country: employability and land productivity.
Morocco's economic and political stability has contributed to continuous economic growth and significant poverty reduction over the past decade. Although poverty trends are improving, regional inequality remains considerable, with an urban/rural divide in access to public services and economic opportunities. Morocco has critically low rates of gender equality and one of the lowest female labor force participation rates in the world. By supporting policy and institutional changes that will improve Morocco's investment environment and by creating models for engagement with the private sector, the Employability and Land Compact address both the supply and demand sides of the labor market.
The Government of Morocco is strongly committed to carrying out these policy and institutional reforms and will make a financial contribution of more than 15 percent toward the compact.
Financials
Financials as of June 30, 2021
Milestones
Signed:
November 30, 2015
Entry Into Force:
June 30, 2017
Compact Projects
Education and Training for Employability Project
$222,780,275

Project Total Amount

$191,377,172

Project Amount Committed

$61,190,124

Project Amount Expended
Education and Training for Employability Project is comprised of two activities:
The Secondary Education Activity is improving the quality of secondary education by piloting a participatory approach to school improvement in 90 schools across three regions of Morocco. The activity is investing in reforms to school governance, coupled with targeted investments in infrastructure, technology, and training for teachers and school administrators. The activity is also investing in improvements to the education management information system.
The Workforce Development Activity is increasing the quality and relevance of technical and vocational education and training (TVET) by supporting private-sector driven governance as well as construction/rehabilitation of 15 training centers, together with targeted investments in policy reform of the sector. This activity is also investing in improvements to job placement services through a results-based financing mechanism as well as improvements to the availability and analysis of labor market data.
Progress and Achievements to Date
Grants have been signed and construction is underway for 14 TVET centers to develop or expand high-quality technical training in response to private sector demand.
Training and job placements are underway at eight job placement agencies that are targeting support to women and vulnerable youth, incentivized by Results-Based Financing grants.
Ninety secondary schools in three regions of Morocco are piloting an innovative process of developing School Improvement Plans through a participatory process and implementing them using discretionary funds provided by the Government of Morocco.
The compact has expanded the use of the Government of Morocco's information system (EMIS), improving access to school-related data. In 2021, MCC helped launch the MASSAR Mobile application, giving students, parents, teachers, and administrators access to real-time data on grades, absences, homework, and lesson plans.
MCA-Morocco, the entity implementing the compact in Morocco, has developed a new operations and maintenance system to improve the maintenance and upkeep of secondary schools.
Land Productivity Project
$168,779,805

Project Total Amount

$138,341,298

Project Amount Committed

$46,174,921

Project Amount Expended
Land Productivity Project comprises three activities:
The Governance Activity is improving land governance and addressing land market constraints to investment and productivity, in part through the development of a National Land Strategy and action plan

, and by supporting

 

priority measures to address those constraints

, including those focused on strengthening women's land rights

.

The Rural Land Activity is developing a faster and more inclusive process for granting titles on irrigated collective lands to individual men and women smallholder farmers and their families who currently farm the land.

The Industrial Land Activity is piloting a market-driven public-private partnership (PPP) approach to industrial zone development

 

and

 

management to foster sustainability and private sector investment.
Progress and Achievements to Date
The Government of Morocco and MCA-Morocco, the entity implementing the compact in Morocco, signed a PPP agreement with "Bouznika Park Industries," representing the first industrial park PPP ever in Morocco.
$30 million has been awarded through the FONZID Grants Facility to improve and expand nine existing industrial zones across Morocco, leveraging an additional $38 million by the project sponsors.
An improved process for converting collective land to private ownership has been developed and is being tested over 66,000 hectares; household and plot surveys have been completed and parcel maps prepared for over half of the project area.
The compact is supporting implementation of important legal reforms that guarantee women's rights to inherit collective land within irrigated areas, and explicitly recognize women's rights to participate in decision making and to share in the proceeds of collective lands, acknowledging the equality between men and women established by the Constitution of Morocco.