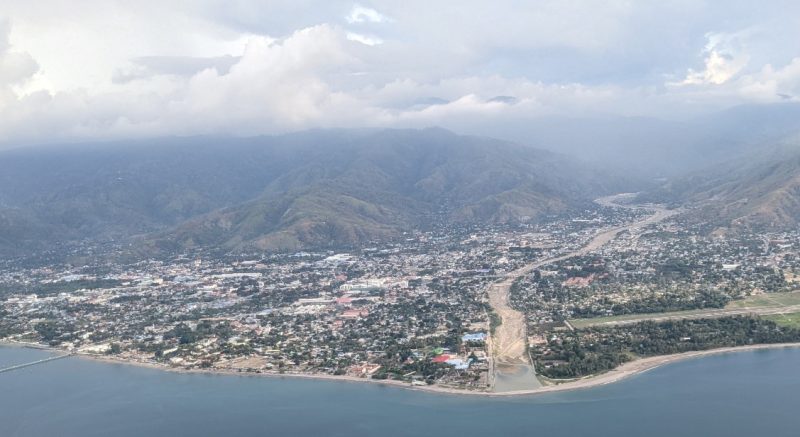 The $420 million Timor-Leste Compact aims to address low human capital as the binding constraint to economic growth through two projects: the $308 million Water, Sanitation, and Drainage (WSD) Project and the $40.2 million Teaching and Leading the Next generation of Timorese (TALENT) Project. These investments in water and sanitation and education seek to improve the health and skills of people in Timor-Leste by reducing the disease burden caused by contaminated water sources and enhancing teaching and learning at the secondary school level. In addition to MCC's investment, the Government of Timor-Leste has committed an additional $64 million for the WSD Project.
Compact Projects
Teaching and Leading the Next Generation of Timorese (TALENT) Project
The TALENT Project aims to improve student learning outcomes by investing in teacher and school leader education and training. The TALENT Project will establish the country's first formal pre-service teacher training and certification institution for secondary education—the Center of Excellence (CoE). Through the CoE, trainings will be delivered to current and future secondary school teachers and school leaders across the country​​​​​​​. The project will also seek to increase the number of women in secondary school teaching and leadership positions through a Women's Economic Empowerment (WEE) intervention.
Water, Sanitation and Drainage (WSD) Project
The WSD Project seeks to reduce pathogens in piped and stored water and groundwater through a catalytic infrastructure investment that will introduce the country's first central wastewater system, make related improvements to the drainage network, and build a plant to produce disinfectant chemical that will be used to treat the city water supply across the capital city of Dili and four nearby municipalities. The project will also support key policy and institutional reforms to support long-term sustainability of the infrastructure and social and behavior change efforts to improve household water management and hygiene practices.