Seeking a fair way to allocate land in Mali
January 31, 2014
Leonard Rolfes
Alfousseyni Niono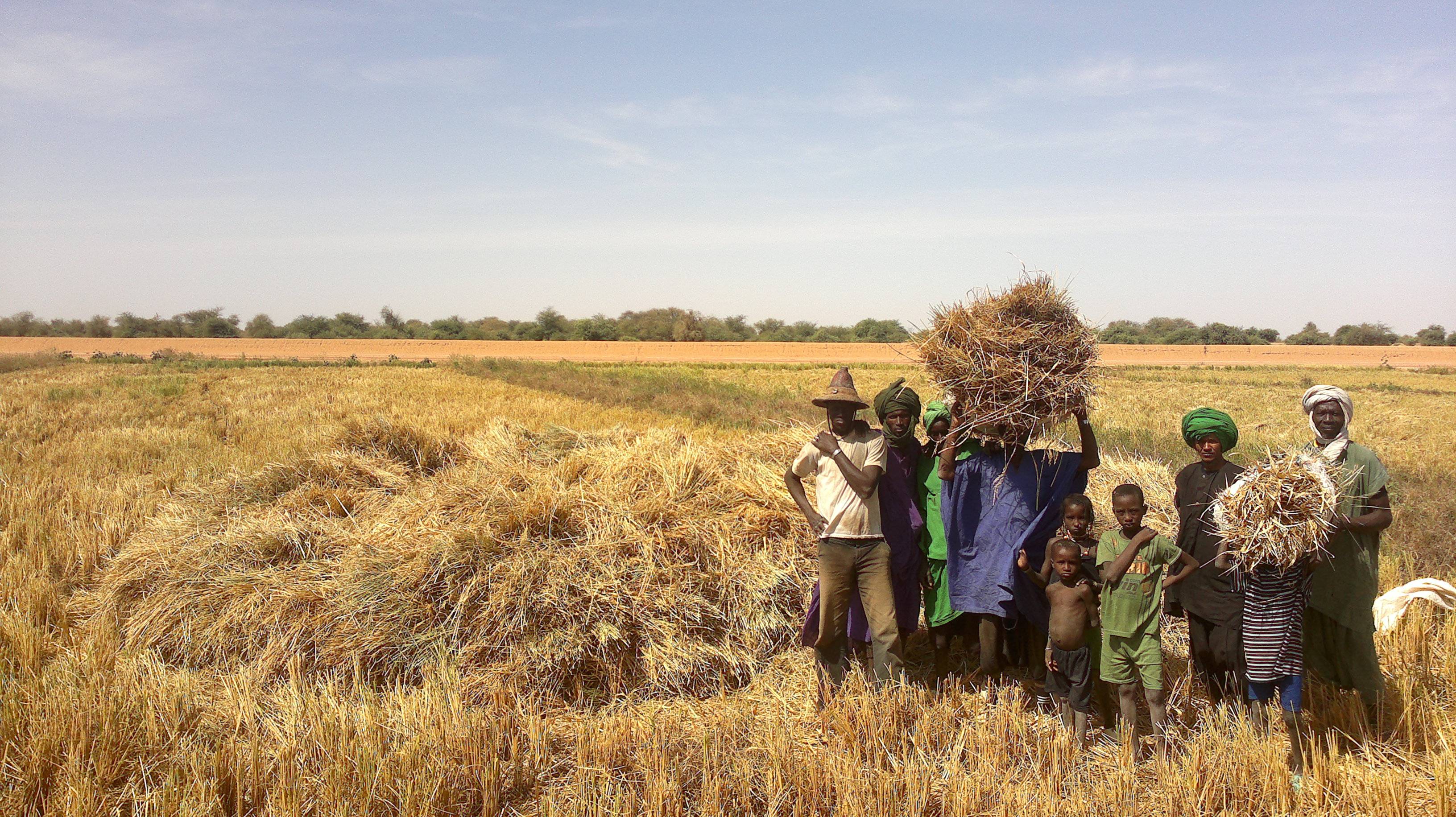 (This post is part of an ongoing series on food security and is adapted from the Winter/Spring 2012-13 issue of Knowledge and Innovation Network Journal, a technical publication featuring lessons, innovations, ideas, and thinking behind MCC's poverty reduction investments around the world.)
How can newly irrigated land be allocated to farmers in a way that is fair and transparent and leads to efficient agricultural production while also providing an opportunity for the poor and vulnerable to climb out of poverty? This was one of the big questions that the Alatona Irrigation Project in central Mali set out to answer.
The project—part of MCC's five-year, $435 million compact with Mali—converted more than 12,000 acres of dry scrub land into rich, productive irrigated land suitable for growing rice and vegetables. Once the irrigation infrastructure was built, the land needed to be allocated to people who would farm it.
MCA-Mali, the local organization implementing the compact, first allocated 12-acreunits if the land to the families who were displaced by the project and who could no longer use the land for grazing and other livelihood activities. For the remaining units, it was necessary that the people who received land had the knowledge and resources to make productive use of it—while trying to correct the deep-rooted inequalities in the region by encouraging the participation of women, the landless and other disadvantaged groups. Every proposed solution risked antagonizing some part of the population who believed they deserved more of the land than they were being allocated.
In the end, a two-step process was used to allocate the remaining land. First, each applicant was evaluated based on their current access to land (the landless received extra points), farming and irrigation experience (more experience equaled more points), proof of having paid water fees in the past (the land had to be purchased and water fees paid), membership in an association or cooperative, access to farming tools and adequate resources, and gender and age (women and youth received extra points). Each applicant was given a point score, and those who passed a minimum point threshold entered the second stage: a lottery.
The lottery was conducted publicly and transparently to ensure that the outcome was fair and accepted by all parties. To maximize women's access to land, joint-titling was encouraged, allowing land owners to name their spouse as a co-owner of the land, which will prevent women from losing land access in the event of a husband's death.
The effort required substantial community outreach to make sure residents fully understood the process and criteria for applying for irrigated land. The hope is that this successful model for land allocation and joint titling will be replicated throughout Mali and other countries in West Africa whenever land needs to be allocated.
Tell us what you think! Have you had experiences with land allocation or determining who gets access to land in other development projects? How were criteria determined, and how accepting was the community?
Click here to read the full article.