Professional Equality Trophy Highlights Private Sector Efforts Toward Gender Equality in Morocco
June 7, 2022
Sharon Rogers, Director, Gender and Social Inclusion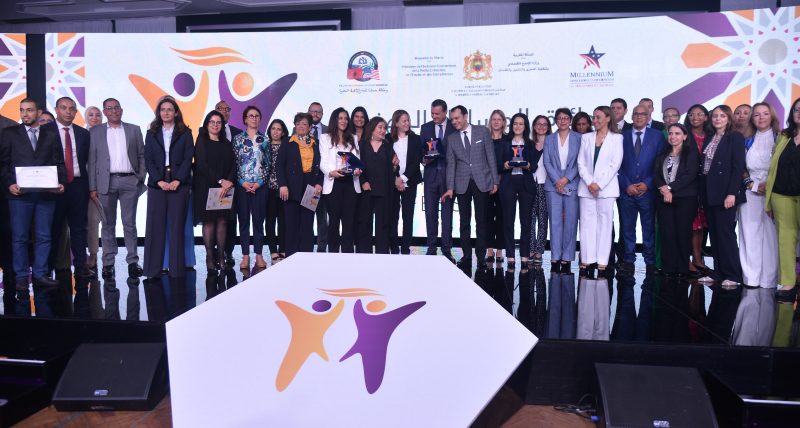 For MCC, reducing inequalities between women and men is important not only because of human rights, but also because evidence shows that equality and inclusion directly contribute to economic growth. In fact, the McKinsey Global Institute indicates that closing the gender gap in the workforce around the world could add a $28 trillion to the global GDP.
Women often face different circumstances and challenges than men do, leading to different — sometimes vastly different — experiences in the labor force. It is clear that governments and employers need to implement targeted measures to ensure that they recruit women and facilitate their continued engagement in the formal economy on an equal basis with men. If not, we lose untold talent and discard the potential of countless qualified women.
In Morocco, this is especially true. Although Moroccan law supports gender equality in many ways, women's participation in the labor market remains very low: just 19.9 percent in 2021.
Fortunately, the private sector in Morocco is demonstrating growing commitment to tackling this problem by taking a host of actions aimed at creating equitable gender norms in their companies and in the labor market more generally. Private sector leadership in Morocco involves recruiting women as managers and staff; preventing sexual harassment; providing equal pay for equal work; and fostering a work culture that recognizes the family and personal commitments of both women and men, allowing workers to balance those commitments with their paid work.
With this in mind, on May 12, 2022, more than 250 stakeholders gathered to celebrate the awards ceremony of the sixth edition of the Professional Equality Trophy, a group of awards developed by the Ministry of Economic Inclusion, Small Business, Employment and Skills (MIEPEEC) to recognize and encourage private sector companies that have taken clearly identifiable steps to foster and promote gender equitable practices within their organizations, communities, and sectors.
The awards ceremony and related support to the MIEPEEC to strengthen the governance and promotion of the trophy are supported by the $450 million Morocco Employability and Land Compact. With MCC support, applications for the trophy have more than tripled since the MIEPEEC's first trophy edition in 2016, from 34 at that time to 113 in 2021 for the awards ceremony held in May 2022. MIEPEEC has also expanded the categories of its awards to engage enterprises from all over Morocco. This year awards went to enterprises in industry, commerce, and services, carrying out 23 different types of activities.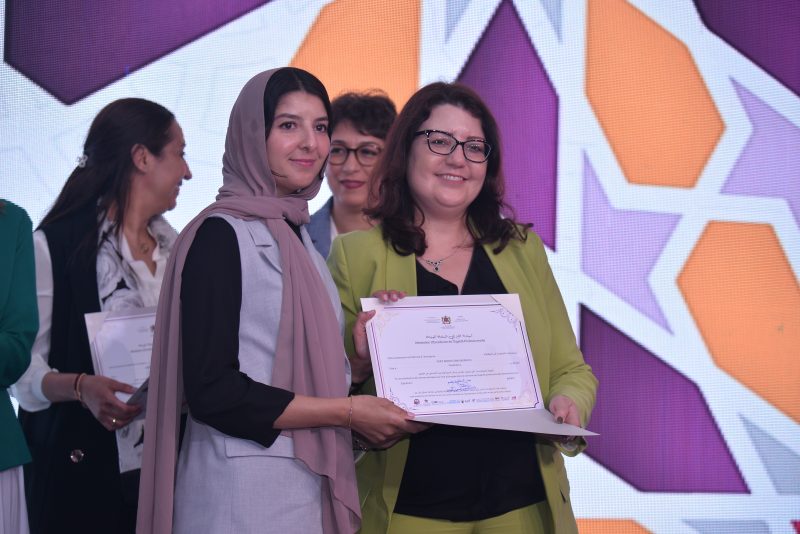 The three winners this year are CDG Capital, which provides financial and insurance services; Renault Group Maroc, a leader in the automotive industry; and BMCI, which provides banking services. Each winner achieved a top overall ranking on 10 thematic criteria:
Equality strategy
Awareness and training
Recruitment
Work-family balance
Parental support
Career paths
Gendered integration in trades
Salaries and working conditions
Prevention and treatment of gender-based violence
Staff expression
MIEPEEC also awarded certificates of excellence to the top scoring companies in each of the ten individual thematic areas, as well as a certificates of encouragement to each of 11 companies that obtained the best score in their respective regions.
In the six months prior to submitting applications for awards, under a pilot program supported by MCC, MIEPEEC matched companies that wanted support on their gender equality journeys with pro bono consultants who have expertise in conducting gender assessments and working in the private sector. Both consultants and company representatives received training prior to beginning to work together to ensure everyone was working from a common foundation. MIEPEEC certified the consultants as professional equality experts to provide them with an incentive to carry out this first round of consulting accompaniment for free.
The final component of the MCC-funded support for this Professional Equality Trophy is providing on-the-job training to the labor inspectors at MIEPEEC who are responsible for negotiating tripartite collective agreements between workers, private sector businesses, and the government. These agreements set out detailed labor standards for the business that go beyond the general labor code. The new training will provide labor inspectors with detailed knowledge of how to handle cases of gender discrimination in the workplace and will support them to have the confidence to play a role in transforming gender norms in the private sector.
The Professional Equality Trophy is an excellent example of government initiatives to encourage private sector companies to examine the business case for gender equality and to strengthen and institutionalize good practices within their companies.
MCC's support for private sector efforts to create more equitable workplaces in Morocco is just one part of the agency's work with partner country governments to recognize the economic contributions and potential of women and to remove the financial, legal, and cultural barriers that prevent women from fully engaging in their countries' economies.