Piloting a New Model to Advance Education and Boost Youth Employment in Morocco
August 8, 2017
Ryan Moore, Director, Evaluation, MCC
Over the last 25 years, Morocco has made significant gains in expanding access to education, including doubling primary school completion rates. But as Morocco diversifies its economy from agriculture and tourism to increasingly complex, highly competitive global industries such as auto manufacturing, electronics and aeronautics, there is a new challenge for the country's education system: schools are struggling to provide youth with the skills employers need to compete. With more than 25 percent of Moroccan youth unemployed — and more than 40 percent of youth in cities unemployed — this skills gap hurts not only Moroccan youth and businesses, but also holds back the country's growth and threatens its stability and security.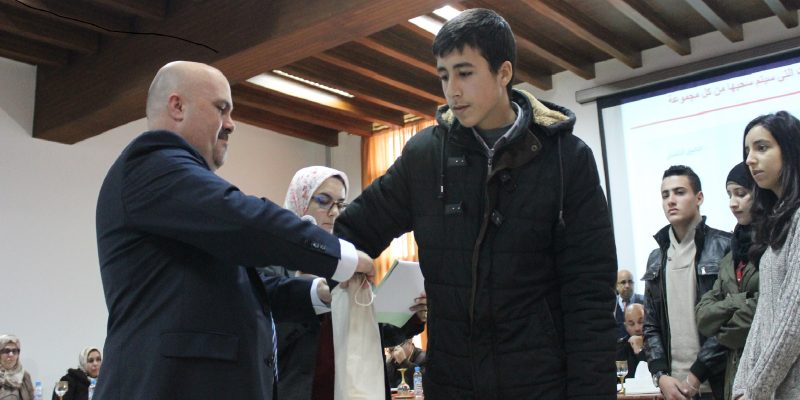 The Government of Morocco is addressing this challenge with an innovative, scalable new model for secondary education that is being introduced in approximately 100 schools throughout the country as part of MCC's Morocco Employability and Land Compact. While a push to improve graduates' employability is nothing new in development, MCC's plans to pilot and rigorously test this new approach is groundbreaking.
Working with principals, teachers and communities in 100 secondary schools across Morocco, the program will identify each school's particular needs, challenges and aspirations, and establish an individualized School Improvement Plan. Plans can address everything from the learning environment and school materials to implementation of new teaching methods and greater autonomy in school-level decisions. Independent, rigorous evaluation will allow Morocco's Ministry of Education to confidently measure whether the School Improvement Plans delivered expected learning and employment results for Moroccan youth, and scale it up to benefit students and employers nationwide.
Many schools were interested in participating in the pilot program, and a transparent way of selecting the initial 100 schools was especially important. A public lottery in Tétouan, Morocco, was held to select participating schools in the program's first region. Each school was assigned a numbered block, and local dignitaries, government officials, and students took turns drawing blocks out of a bag. If a school's number was drawn, it was assigned to participate in the program. Enthusiasm was high, and audience members broke into applause when their schools were called out.
MCC and its Moroccan partners are working with an independent evaluator, Mathematica Policy Research, to ensure the highest quality information about the program's impact is available to Moroccan policymakers as they decide whether, how and where to scale it up. Mathematica will compare results from schools in the pilot group with those that were not selected in the lottery, allowing Morocco's Ministry of Education to determine whether the Improvement Plans have a measurable effect on students' learning and employment outcomes. Since MCC's creation in 2004, this type of rigorous approach to evaluating project impact has made the agency a leader in accountability and transparency in international development.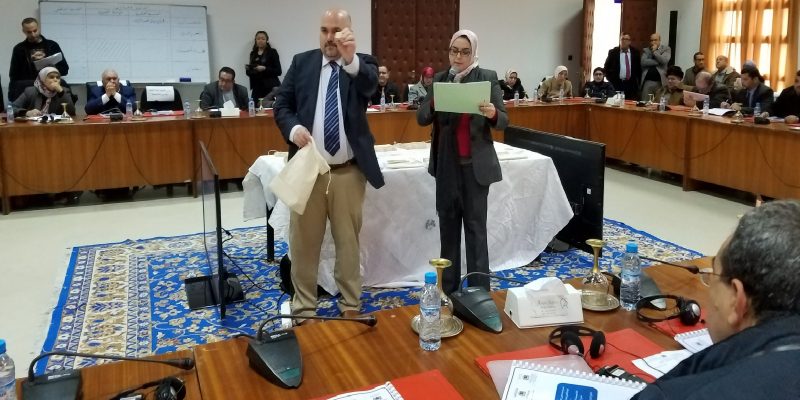 During the life of these school investments, approximately 100,000 secondary school students in Morocco are expected to benefit from higher-quality education that better positions them for opportunities in today's modern workforce. And if the program is scaled up nationwide, this number could reach into the millions. Mathematica's program evaluation will not only help inform the Government of Morocco's ongoing efforts to create a more highly skilled workforce to accelerate economic growth, promote stability and security, and reduce poverty, but will also inform MCC's future investments in education in other parts of the world.
MCC's $450 million compact with the Government of Morocco is designed to improve both education and land productivity. The Government of Morocco has committed at least $67.5 million to support MCC's investments. By providing youth with the skills to transition from school to high-quality jobs, the Government of Morocco is making a foundational investment in its future that will promote a sustainable, thriving economy.