Developing Morocco's Industrial Zones to Spur Investment
December 16, 2016
Annie Thompson, Associate Director, Land and Agricultural Economy
Tamara Heimur, MCC Director, Finance, Investment and Trade
Many developing countries look to the manufacturing sector to diversify their economies and reduce their reliance on the export of agricultural products and raw materials. Industrialization brings technological innovation, economies of scale and integration into global production markets, boosting national economies and increasing prosperity. For these developing countries, poor access to land for businesses — including land that's poorly located or poorly managed — can be a major obstacle to the development of a strong manufacturing sector.
In partner countries like Morocco, MCC investments support the transition to a more diverse, resilient economy with a strong industrial base that fosters sustainable economic growth. Industrial outputs account for only about one-third of Morocco's gross domestic product — a level that has remained relatively unchanged since the early 1980s. One contributor to this is that access to high-quality, well-serviced land continues to be a constraint for Moroccan businesses. This is particularly true for small and medium-sized enterprises, many of which serve the domestic market and have difficulty affording land. So as part of the MCC-Morocco Compact, a $127 million industrial land investment will support a sustainable approach to industrial land development, using public-private partnerships to develop, manage and maintain industrial zones that meet the needs of businesses and attract private investment.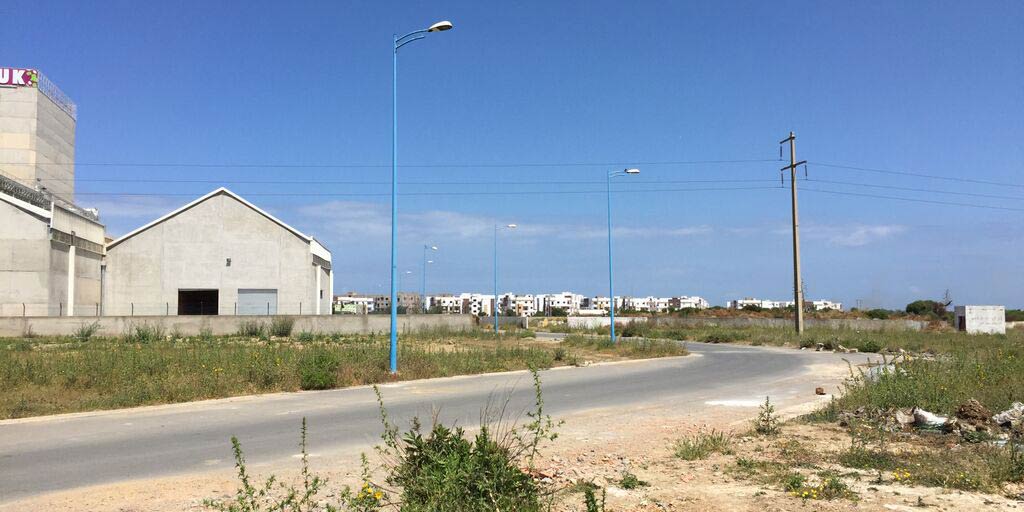 Industrial zones are areas of land — often on city outskirts near transport facilities like highways or ports — developed for businesses and factories either in a single sector or across multiple sectors. They provide businesses with high-quality infrastructure; business services like permitting, vocational training and business incubators; and environmental services like waste disposal. Industrial zones lower costs for businesses by tapping into shared infrastructure and services and by clustering suppliers, universities and research institutions, as well as customers, in areas close to their workforces. For governments, industrial zones can support good urban planning and create employment opportunities and economic growth with lower social and environmental impact than locating plants within city centers.
Although there are more than 100 industrial zones in Morocco, many of them are poorly designed and maintained, lack a functioning management structure, and don't provide the infrastructure or services businesses demand. MCC's investment will demonstrate an approach to developing new zones that are economically, socially and environmentally sustainable, and will revitalize and expand the existing zones that have fallen into disrepair. The compact also supports the Government of Morocco's development of a land governance sector strategy and invests in improving secondary education and vocational training to strengthen Morocco's workforce — all of which will make Morocco more attractive to domestic and foreign investors.
Industrial zone development is an important component of the Government of Morocco's strategy for industrial growth, which has been successful in expanding the country's automotive and aerospace industries. To further support this strategy, last month in Marrakesh, the Government of Morocco's Ministries of Industry, Urbanism, and Environment; MCA-Morocco, which is implementing the compact on behalf of the Government of Morocco; GIZ, the German Corporation for International Cooperation; and COZINE, a collective of Moroccan industrial zone associations, entered into a memorandum of understanding to collaborate in the development of sustainable industrial zones in Morocco. These entities are all leaders in industrial zone development in Morocco, and this new relationship ensures that we are all pursuing the common goal of developing zones that have positive economic, social and environmental impacts and support Morocco's economic growth.
In countries like Morocco, MCC investments are supporting industrial growth for more dynamic, sustainable economies that help lift people out of poverty. Going forward, we will continue to support our partner countries working to create platforms for industrial development that create jobs, attract investment and promote sustainable economic growth.