MCC paves the way after Typhoon Haiyan
April 28, 2014
Kumar Ranganathan, MCC Practice Lead, Senior Director, Water, Sanitation and Irrigation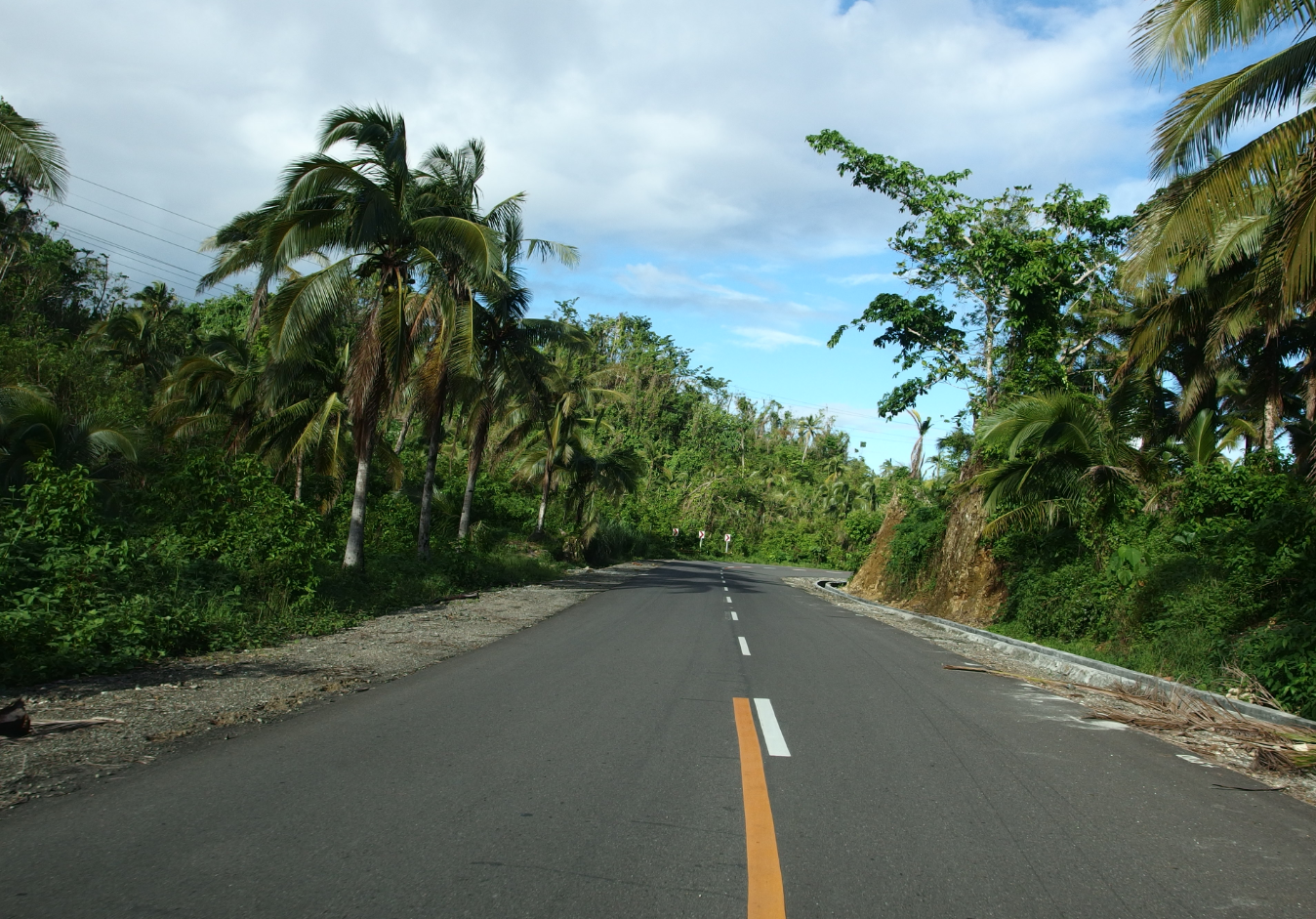 "Rise, Philippines" is a special three-part blog series that takes a look back at the crushing blow dealt by Typhoon Haiyan in November 2013, the resiliency of Filipinos and MCC's continuing work in promoting poverty reduction in the Philippines through economic growth. Read about the status of our compact.
When Typhoon Haiyan struck the Philippines last November, MCC-funded work was already underway on a major road project on Samar Island.
We all witnessed the devastation that one of the strongest typhoons on record had on Samar and other eastern islands. Buildings were torn apart, bridges were knocked down and roads crumpled like ribbon. But I am proud that the 12-mile stretch of road that MCC-funded contractors had completed withstood the damage, and MCC is working with its compact partners to accelerate construction and provide a vital lifeline to the island.
MCC included the Secondary National Roads Development Project as part of its five-year, $433.9 million compact with the Philippines to help improve the lives of people in Samar by reducing transportation costs and improving access to markets and social services. The project's 136 miles of coastal and mountainous roads and 62 bridges will expand commerce and ultimately increase incomes on Samar Island.
We expected the road would be vital to the region; we just didn't realize it would happen so quickly.
Shortly after the typhoon struck land, MCC and MCA-Philippines collaborated to accelerate the project schedule to ensure the road's timely completion as a way to directly support and facilitate other ongoing aid and reconstruction efforts in Eastern Samar. MCC-funded contractors voluntarily made their equipment and materials available to clear the roads in Samar so that food, water and medicine were brought to the people quickly to prevent further devastation and loss of lives.
We can credit the road's survival to strong design and measures to climate-proof it. The region experiences the landfall of about nine typhoons per year, and MCC used the Intergovernmental Panel on Climate Change model during design to predict project risks and climate proof the road where possible.
Some of the key climate-proofing measures included developing project-specific design criteria for drainage infrastructure and sea level variations, improving hydraulic capacity and embankment protection at bridges, improving drainage and culvert capacity to fit within the roadway corridor, roadway pavement and shoulder design to withstand flooding, improving closed drainage systems, and stabilizing slopes in mountainous areas.
Because of careful planning and risk management, MCC helped build a road that withstood one of the strongest typhoons in history and will play a vital role in the region's recovery. This is an accomplishment in which Americans and Filipinos alike should take pride.