Water, sanitation and hygiene services for everyone in water-scarce Cabo Verde
March 27, 2014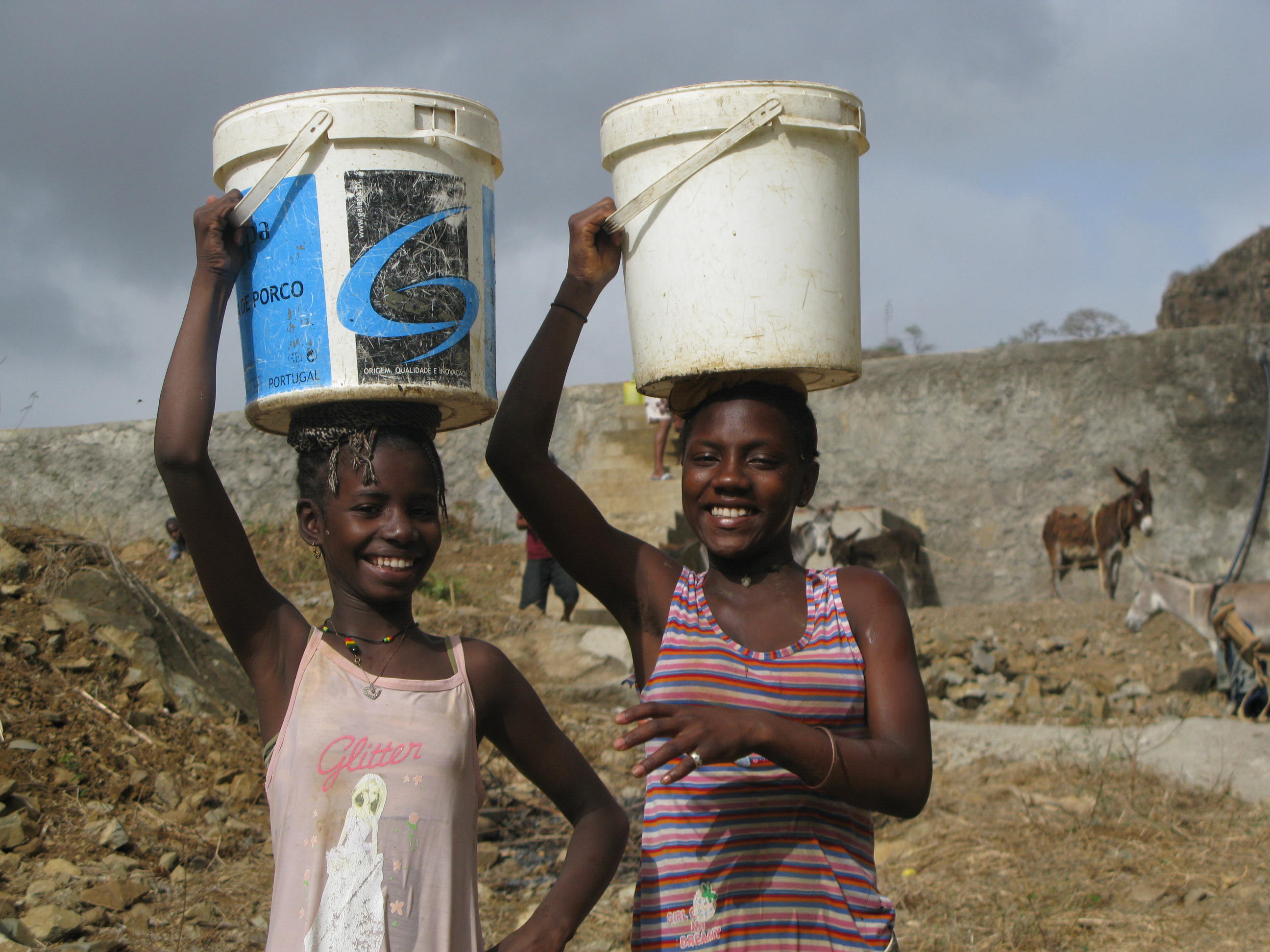 MCC is marking World Water Day this week with a blog series on our investments in the delivery of clean water, effective sanitation services and long-term solutions that help build economic growth. This is the fourth in the series.
How do you take a fragmented, poorly run water and sanitation utility in an extremely dry country like Cabo Verde and make it run efficiently enough to bring high-quality service to a half million people?
This question is moving toward a real solution through the Water, Sanitation and Hygiene (WASH) Project, part of Cabo Verde's second compact with MCC. At the start of the project's design, inefficiencies at the utility level were bad enough to pose significant barriers to economic growth. The problems needed to be tackled aggressively and reforms put in place if people were to benefit from a water utility at all.
The WASH Project aims to sustain the long-term delivery of services and goods through a three-pronged strategy: first, motivating reforms at national policy and regulatory agencies so real change can take place; second, operating utilities more efficiently through best commercial practices; and third, improving the quality and reach of the water and sanitation infrastructure through an accountable system for integrated water resource management.
There are about 19 small utilities spread throughout 22 municipalities of the nine inhabited islands of Cabo Verde, each serving a few thousand people in a population of a half million people. These small utilities, called SAASs, suffer from significant bureaucratic interference by municipal authorities, are over-staffed, have a shortage of technically qualified staff, and are not financially sustainable.
The proposed approaches will make the utilities more efficient and more financially sustainable. These include:
• Grouping nine of the small operators of the island of Santiago, Cabo Verde's biggest island, into a single corporatized, commercially run operator shielded from political interference;
• Improving operations and management by adopting business practices used by commercial entities; and
• Extending service coverage by decreasing the loss of water through leaky pipes and pumps and making sure the most vulnerable people get service.
This, coupled with a strong public information campaign, will increase awareness of the health benefits of better water and sanitation services as well as hygiene practices. Together, it will prompt consumer willingness to pay for good service.
By focusing on transforming the utilities and the way they do business now, the people of Cabo Verde will enjoy increased access to water and sanitation, with reliable service and improved quality… keys for healthy living.