Press Release
Morocco, MCC Launch Private-Sector Partnership at Industrial Park Project
For Immediate Release
March 25, 2022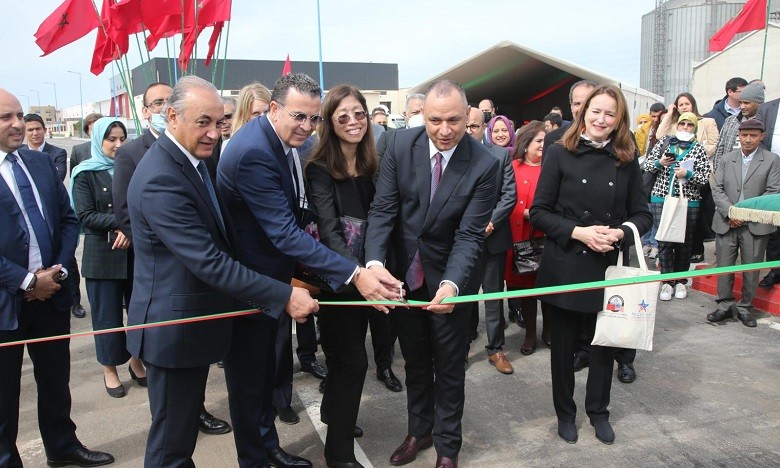 WASHINGTON (March 25, 2022) – Members from the Government of Morocco and the Millennium Challenge Corporation (MCC) came together for a ceremony at the Bouznika Industrial Park in Casablanca March 22 to celebrate the transition of the park's extension project to its private sector partner, Cap Holding.
This market-driven approach to the development of industrial zones is a new model in Morocco as the government and MCC look to better leverage private sector expertise while implementing the $460.5 million Morocco Employability and Land Compact — a U.S. government grant that focuses on education and land productivity, including strengthening public-private partnerships (PPPs) and promoting environmental and social sustainability.
Morocco's Minister of Industry and Trade Ryad Mezzour, MCC's Principal Deputy Vice President for Compact Operations Kyeh Kim, and Cap Holding's Chief Executive Officer Chakib Alj were joined by the Governor of Benslimane Province, Samir Yazidi, the Director General of MCA-Morocco, Malika Laasri, as well as other public and private sector stakeholders at the ceremony.
The Bouznika Industrial Park extension project is part of the compact's $170 million "Land Productivity" project Morocco's government is leading to improve the country's land governance and productivity to better meet the needs of and attract investors. In addition to MCC's $5 million investment in the extension project, Cap Holding has invested $11 million at Bouznika Industrial Park, which is estimated to attract an additional $75 million in private investment from industrial companies occupying the park, and result in the creation of 4,000 jobs.
The goal of the compact's industrial land activities is to design a new model for the development of sustainable industrial parks and the revitalization of existing industrial zones. This model is being implemented on a pilot basis in three industrial zones in Morocco's Casablanca-Settat Region. This includes extension projects of the industrial zones at Bouznika and Had Soualem, as well as the development of a new industrial zone in Sahel Lakhyayta, south of Casablanca. In total the new projects will be built over 136 hectares.
The Millennium Challenge Corporation is an independent U.S. government development agency working to reduce global poverty through economic growth. Created in 2004, MCC provides time-limited grants that pair investments in infrastructure with policy and institutional reforms to countries that meet rigorous standards for good governance, fighting corruption and respecting democratic rights.