Press Release
MCC Chief Operating Officer Joins U.S. Businesses, Secretary of Commerce Today at the White House to Discuss Doing Business in Africa
For Immediate Release
November 29, 2017
WASHINGTON, D.C., November 29, 2017 – Millennium Challenge Corporation (MCC) Chief Operating Officer Jonathan Nash joined U.S. businesses, fellow U.S. agency officials, and U.S. Secretary of Commerce Wilbur Ross today at the White House for a meeting of the President's Advisory Council on Doing Business in Africa.
"MCC is pleased to be part of this conversation about how to increase trade and investment by U.S. companies with Africa," MCC COO Jonathan Nash said following the meeting. "The Council has identified infrastructure as a major issue facing U.S. firms operating across the continent, which is the primary focus of many of MCC's programs. MCC is supporting solutions that build capacity in our partner countries and create the right conditions for investment."
The Council provides information, analysis, and recommendations to the President, and today presented and deliberated on its first report identifying the top issues U.S. companies face in approaching, competing in, and operating in African markets.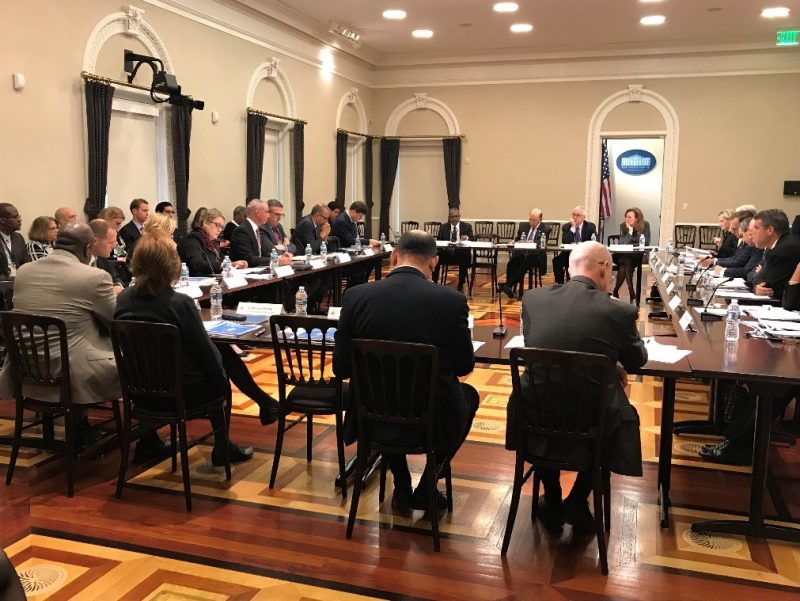 MCC's time-limited grant investments promote economic growth and help people lift themselves out of poverty, creating more stable, secure countries with new business opportunities. The agency's investments fund large infrastructure projects and support critical policy and institutional reforms that help partner governments better deliver key services to their people and catalyze business investment to drive growth.
Nash represented MCC alongside senior representatives from the White House and other U.S. Government agencies like the U.S. Department of State, U.S. Agency for International Development, and the U.S. Trade and Development Agency, and advisory council members including President and CEO of GE Africa Jay Ireland, CEO of Synnove Energy Fred Sisson, and President of Global Public Affairs at UPS Laura Lane.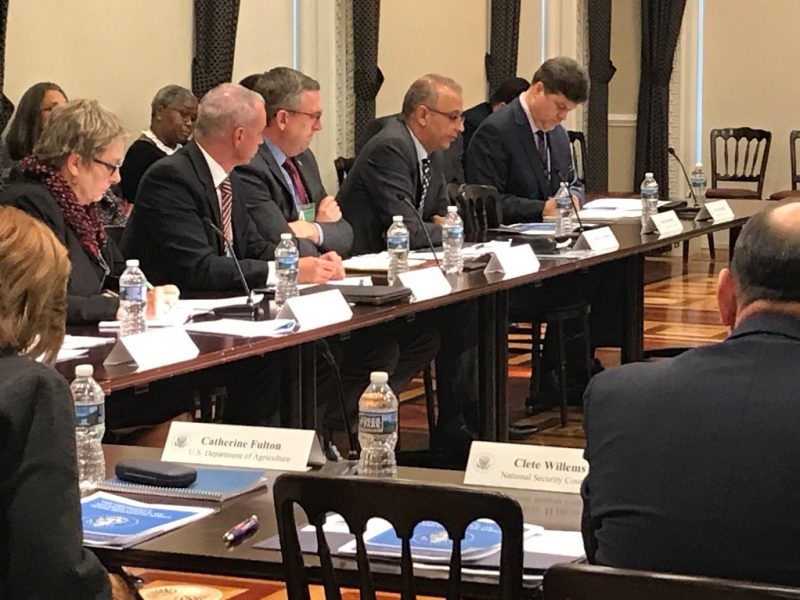 Over the last 13 years, MCC has invested nearly $12 billion in economic growth projects around the globe, with more than 65 percent of that invested in Africa. MCC has partnered with 23 African countries and currently has 14 active programs in Africa.
Read more about MCC's work in Africa.
###
The Millennium Challenge Corporation is an independent U.S. Government agency working to reduce global poverty through economic growth. Created in 2004, MCC provides time-limited grants and assistance to poor countries that meet rigorous standards for good governance, from fighting corruption to respecting democratic rights. Learn more about MCC at www.mcc.gov.