Star Report: Malawi Compact | Updated June 2021 | April 2020
Infrastructure Development Project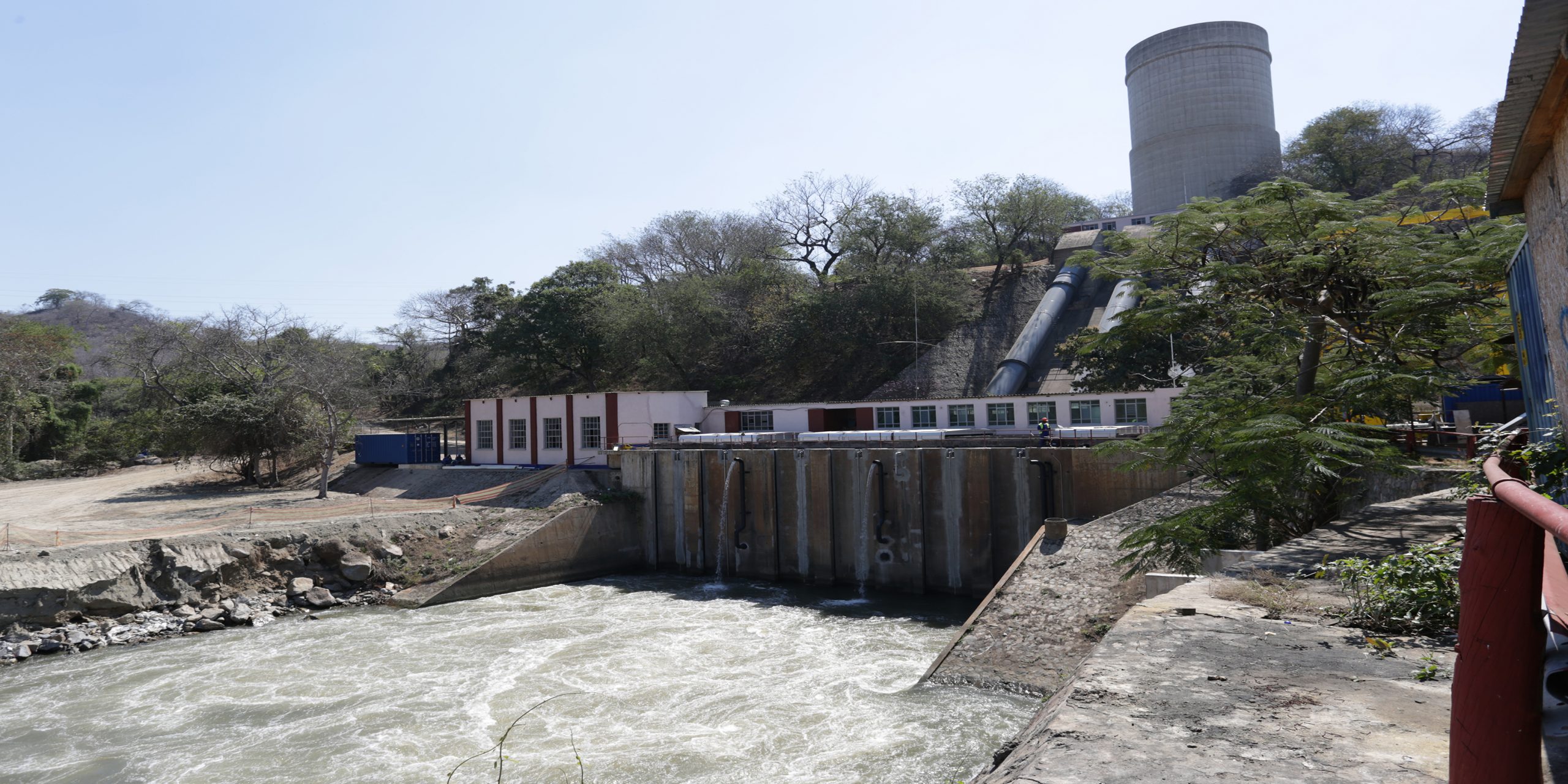 Project Summary
At the time of compact development, Malawi's insufficient, unreliable, and poor quality power supply posed a burden to existing businesses, compounding other disadvantages of doing business in Malawi, and also reduced the attractiveness of Malawi to external and new sources of investment. As compact development began for Malawi, an energy crisis was rapidly unfolding, causing detrimental effects to Malawi's economic growth prospects. In addition to an overloaded transmission and distribution network, Malawi had one of the lowest generation capacities in southern Africa. This lack of adequate or reliable power led to frequent unplanned blackouts, which often lasted 8 to 12 hours a day in major cities.
No significant generation investments had been made since the year 2000, and one large hydropower plant suffered from damaging flash flooding and was under extensive rehabilitation. No major recent investments had been made to upgrade or expand the transmission system, and there was limited maintenance to keep the grid and power plants operational. The delayed replacement and modernization of equipment resulted in poor quality service for existing customers and inhibited ESCOM from connecting new customers. Additional generation, transmission, and distribution capacity was desperately needed to meet currently unserved, and future increases in, demand in the country.
The $257.4 million Infrastructure Development Project supported economic development by rehabilitating, upgrading, and modernizing critical elements of Malawi's power system across the whole country, from the northern-most border of the country in Karonga, to the south in Thyolo. The objective of the Infrastructure Development Project was to improve the availability, reliability, and quality of the power supply by increasing the throughput capacity of the national electricity grid, increasing generation capacity, and increasing distribution capacity. These investments were designed to allow businesses to benefit from more consistent power, thereby enhancing their competitiveness by reducing the costs they incurred from the need to run their own diesel generators and/or from lost productivity due to a lack of supply from the grid. 12 In addition, the improved power supply aimed to encourage additional investment from existing and new businesses, thereby supporting accelerated economic growth.
The Infrastructure Development Project included three activities: the refurbishment and upgrading of Nkula A hydropower plant (HPP), upgrade of the transmission backbone network, and rehabilitation and upgrading of key parts of the distribution network, including the extension of the Supervisory Control and Data Acquisition (SCADA) system for additional network coverage.
Historically, a shortage of funds caused by low end-user tariffs for electricity and a dependence on central government budgets or international financing institutions prevented ESCOM from investing adequate funds into the refurbishment and preventive maintenance of their existing hydropower plants. The objective of the Nkula A HPP Refurbishment Activity was to improve the availability of power in Malawi by reducing generation outages caused by the poor condition of the plant and by maximizing the potential power output of the plant. Nkula A was commissioned in 1967 as a 24 megawatt (MW) hydroelectric plant In 2015 it produced about 7 percent of the country's power. Prior to the compact investment, only two of its three turbines had been overhauled since commissioning, with the third not having undergone any major refurbishment at all. All component parts of the Nkula A hydropower plant had long since passed their useful life.
Investments in the power plant were necessary to reduce the likelihood that a portion, or all, of the plant would fail. A loss in generation would have had a significant adverse effect on the country's economy and would have compromised the potential utilization and returns on MCC's other investments in the transmission and distribution projects. The Nkula A HPP Refurbishment Activity included the replacement of all associated structures such as generators, turbines, switch yard equipment, intake structures, and control panels. The refurbishment aimed to improve the reliability of the plant, extend its useful life by at least 30 years (depending on EGENCO operations and maintenance), and help avoid a partial or total failure of the plant. The refurbishment also increased the plant's generation from 24 MW to 36 MW. This total new capacity (36 MW) constitutes about 10 percent of the total installed capacity at baseline (350 MW, based on 2018 generation capacity).
In order to reduce power outages (i.e., power cuts or blackouts) and network losses (electricity not delivered), and to ensure voltage levels could be stabilized, the compact also included two activities to improve the transmission and distribution infrastructure.
The Transmission Network Upgrade Activity had a number of objectives: i) increase the capacity of the transmission network to reliably move power generated in the south (98 percent of Malawi's power is generated there) to the central and northern regions; ii) reduce technical losses on transmission lines; iii) alleviate transmission bottlenecks in high consumption areas around Lilongwe and in the north; and, iv) support future, planned interconnection with neighboring countries and therefore an increased and potentially lower cost supply of electricity to transmit and distribute through the country. Achieving all of these objectives was considered critical to supporting the sustainable extension of the distribution network, in order to create a more stable and reliable power network, and improve electricity access for enterprises and households.
The three major components of this Activity included:
Construction of a 173 kilometer (km), 400 kV overhead line stretching from Phombeya to Nkhoma. This represents a significant increase in capacity from the previous maximum transmission rating of 132 kV – a 400 kV line is able to move large amounts of bulk power with lower losses than the old 132 kV lines. The new line will allow for much more electricity to be transmitted, and at greater efficiency, through the country.
Construction of 400 kv and 132 kV substations at Phombeya and Nkhoma, the "endpoints" for the 400 kV line. These substations will also provide a point of interconnection with Mozambique and Zambia into the Malawi grid when those interconnections are completed. Interconnection will allow Malawi to import power from members of the Southern African Power Pool with surplus capacity. This will provide a much-needed increase in supply, the delivery of which will be supported by the new 400 kV transmission backbone. The interconnection of Malawi's electricity grid with Mozambique is expected to be commissioned in 2022, and is being funded by the World Bank and European Union. It is expected to bring up to an additional 300 MW onto the network.
Construction and rehabilitation of various segments of intermediate 132 kV and 66 kV overhead lines and substations that are intended to reduce bottlenecks in transmission and thereby reduce outages due to faults in the system in the delivery of power to lower voltage distribution levels.
At the time of compact development, Malawi's distribution lines and substations were insufficient to support reliable service in high demand areas such as Lilongwe and Blantyre, as well as Mzuzu in the north. The system could not meet current demand from the existing, limited customer base without faults (causing outages) or voltage and frequency drops (which can damage customers' electronic equipment), let alone support an increase in demand from existing customers or new connections 13 . As with the Transmission Network Upgrade Activity, MCC recognized that the existing distribution system had to be strengthened and stabilized before further, sustainable investments in grid expansion and increased access could be made. The Transmission and Distribution Upgrade, Expansion, and Rehabilitation Activity funded investments in network upgrades to support the reliable delivery of power from the transmission side of the grid to the distribution level at which customers receive their electricity.
The Transmission and Distribution Upgrade, Expansion, and Rehabilitation Activity built 367km of transmission lines and built or upgraded 22 substations. In addition, the activity made improvements in the protection and supervisory control and data acquisition systems (SCADA), with increased coverage on the transmission network. SCADA is a digital control system, which is very important in monitoring the network status (voltage, current, and power) and for remote control of sections of the grid. It also supports data collection on network performance. Twenty-six substations, which include six new transmission substations constructed under the Malawi Compact, were integrated into the SCADA system at the National Control Centre (NCC). The NCC was also completely refurbished and modernized. At the compact's end, work at four substations was ongoing due primarily to dependencies on construction works at those substations, which had been delayed. The final works continued under GOM/ESCOM oversight. This investment in SCADA will vastly improve ESCOM's ability to remotely monitor the performance of the grid, identify problems, and respond in real-time, with the potential to reduce outage duration.
Gender equality and social inclusion efforts were integrated in the Infrastructure Development Project to address risks to communities and optimize potential opportunities for women and communities near project sites. Construction projects often have an impact on communities located near project sites, especially when it involves a large influx of male workers. There are additional risks when those workers come from another country and speak a different language, as was the case with several contractors on the Infrastructure Development Project. Risks for the communities often include increases in HIV/AIDs rates, trafficking in persons (TIP), child labor, sexual abuse, and harassment. Evidence shows that women and girls are often at a higher risk for those issues. In order to reduce these risks, the contractors for the project conducted a series of actions such as awareness trainings and sessions for their workforce and communities near the project sites. They also established processes for addressing any reports of alleged incidents. Another important prevention effort was on the inspection and monitoring of compliance at the project sites by MCA-Malawi, MCC, and the supervisory engineer, especially in terms of child labor and trafficking in persons.
In addition to implementing safeguards to address risks to communities and workers, the compact also sought to improve labor and work conditions and strengthen community relations. To accomplish this, contractors worked with MCA-Malawi to develop mechanisms to address workers' rights, often in collaboration with the Ministry of Labor. Important mechanisms included clear grievance handling procedures; review of employees' work schedule, attendance, payments, and benefit records; and encouragement of establishing workers' committees/associations. To improve community relations, contractors: 1) provided project progress reports; 2) provided training on how communities can keep safe around project sites; 3) addressed emerging issues and grievances; and 4) implemented corporate social responsibility programs in communities around the sites.
Encouraging Women's Economic Empowerment in the Infrastructure Development Project
The compact optimized opportunities for women and communities near the project site through the recruitment of women for construction jobs and strengthening women's economic empowerment. MCA-Malawi set a voluntary target of 25 percent of contractor positions to be held by women among the Infrastructure Development Project contractors—an overall target expected to include decision-making positions and unskilled and administrative jobs. While there were times during construction where contractors averaged 18 percent, with some specific ones reaching 24 percent of their workforce, at the end of the compact, the project had a total of 170 women employed, representing just 7.3 percent of the total workforce. This is still a significant accomplishment given the generally very low participation of women in the construction industry in Malawi. 14  Construction contractors also trained 241 women workers in various skills such as first aid, working at heights, firefighting at the work place, public relations, industrial nursing, carpentry and bricklaying, surveying, steel fixing, printing, office automation, environment and gender equality, health and safety in the workplace, and monitoring. 15

Recruiting women in a male-dominated sector brings various challenges. These ranged from men accusing women of being slow on the job; women accusing foremen of favoring men when allocating tasks; supervisors forcing female workers to undertake household chores at the supervisors' homes; and men using stereotypical jokes against women. However, the contractors viewed women's inclusion in the Infrastructure Development Project as the greatest milestones most of them have ever reached in this regard, especially in the actual construction works such as bush clearing, back-filling, first aid, and fire-fighting.

The project also envisioned increasing the economic empowerment of women through promotion of business opportunities through supply of basic items like food and locally available construction materials and training women to undertake some occupational skills on the sites. Unfortunately, neither of these initiatives were successful. Local female suppliers lacked the capacity to supply construction materials that met the required technical specifications as most were small-scale suppliers. The plan had also envisaged conducting on-site certified training for women as skilled workers in carpentry, steel fixing, brick-laying, etc. This did not take place due to time limitations and the health and safety risks the on-site training presented.
The Infrastructure Development Project was designed to significantly improve the availability, reliability, and quality of the power supply in Malawi. ESCOM, responsible for buying and selling power through its transmission and distribution network throughout the country, now benefits from a new and improved high voltage transmission backbone network with modern substations that will enable the country to connect to and benefit from increased supply and reliability from the Southern African Power Pool.
Finally, the northern region of the country has a stronger, more reliable grid due to the extension of the 132 kV network and new substation constructed under the compact. The compact-funded distribution substations in Mzuzu, a regional center, in combination with others being constructed with World Bank funding, will further increase the capacity and stability of the northern network. Future plans are to extend the 400 kV network to the north and eventually Tanzania, to make it even more stable and reliable. Additionally, distribution extensions are also now possible with new and upgraded substations in and around the major urban areas of Lilongwe, Zomba, and Blantyre. This in turn supports increasing access in these areas, while supporting improved reliability.
The long-term impact of the Infrastructure Development Project interventions relies in large part on the ability of ESCOM to maintain these assets. With assistance from MCA-Malawi, ESCOM and EGENCO developed sustainability plans to oversee the continued use of compact-funded infrastructure assets. The EGENCO commissioning and sustainability plan addresses how the utility will commission, operate, and maintain the Nkula A hydropower plant. The key areas that both EGENCO and ESCOM have highlighted that will be necessary to ensure the sustainability of compact investments include: (i) capacity building—staff recruitment, training and attachment of staff to contractors implementing the projects; (ii) stocking of critical spare parts for the maintenance of the installed machines, auxiliary plants, and ancillary plants; (iii) acquisition of supporting equipment; (iv) institution of maintenance, environmental health and safety standards and procedures; (v) financing of operation and maintenance; and (vi) requirement for contractor to furnish all project documents. In addition to the sustainability plans, the two utilities have committed to ensuring that social and gender issues are incorporated in their planning and operation, based on their corresponding Anti-Sexual Harassment and Gender Equality Policies.
Evaluation Findings
MCC commissioned an independent performance evaluation of the Infrastructure Development Project to assess whether and to what extent the compact achieved its intended outcomes, discuss the sustainability of results, and document lessons learned. The evaluation addressed several questions in these areas, with a specific focus on the following questions:
As a result of the compact, what are the changes in energy delivered, technical losses, and forced (unplanned) outages?
What declines in poverty, increases in economic growth, reductions in the electricity-related cost of doing business, increases in access to electricity, and increases in value added production are observed over the life of the compact?
What is the likelihood that the results will be sustained over time?
At the household level, the evaluation focused on household and individual impacts, specifically, income; expenditures, consumption, and access to energy; and individual time devoted to leisure and productive activities. At the enterprise level, the evaluation focused on the activities' potential impact on business profitability and productivity; value-added production and investment; employment and wage changes; energy consumption and sources of energy used; and business losses.
Status of the evaluation:
Component
Status
Baseline
Data collection completed in July 2016.
Report released in May 2019.
Endline
Data collection completed in December 2019.
Report released in March 2021.
The Key Findings of the Final Evaluation of the Infrastructure Development Project include:
Availability and Reliability of Power Supply
Despite completing the infrastructure works on time and bud­get, the project fell short of achieving its objectives to improve the availability, reliability, and quality of the power supply.
As expected, power was transmitted more efficiently to high-consumption areas, but power supply cuts remained pervasive, largely due to insufficient generation capacity amid rapid growth in demand.
Transmission system losses declined as expected, but distribution losses did not, suggesting grid capacity constraints remained a challenge.
Unplanned outages are still a major reliability concern, with interruptions having increased in both frequency and duration.
Cost of Doing Business
Contrary to expectations, firms experienced increases in energy-related costs due to frequent and prolonged outages.
Similarly, household energy expenditures remained high, and household business income suffered due to outages.
Business and Household Productivity
Firms did not realize improvements in revenues or profits.
Households did not increase the time they spent on productive activities.
Learning from the Evaluation:
MCC has identified the following programmatic and evaluation lessons based on the Final Report for Evaluation of the Infrastructure Development Project (IDP) of the Malawi Compact.
Identify and directly address results risks stemming from poor practices in power system planning and expansion within partner countries, which can undermine the impact of infrastructure investments targeted by the compact.
Ensure that due diligence for power infrastructure programs integrates robust scenario analysis, incorporating uncertainty from exogenous factors including climate shocks.
In simulating outcomes that are targeted by a project intervention, the ERR modeling must remain true to the logic of the intervention and coherently reflect the implications of unserved consumer demand.
Identify and pursue strategies for rigorous, yet cost-effective measurement and monitoring of technical performance of the electricity network, with emphasis on options that are independent of electric utility operations and/or are built into utility strengthening programming.
Tailor evaluation questions with clear and direct linkages to the economic model and program logic/theory of change to improve the clarity and relevance of evaluation results.
Key Output and Outcome Indicators
Activity
Key Performance Indicators
Baseline (2012-2013)
End of Compact Target(2018)
Actual Achieved (09/2018)
Percent Complete
Nkula A HPP Refurbishment Activity
Generation capacity added (Megawatts)
0
12
12
100%
Transmission Network Upgrade Activity
Kilometers of transmission lines upgraded or built – 66 Kilovolts
0
34
34
100%
Kilometers of transmission lines upgraded or built – 132 Kilovolts
0
160
160
100%
Kilometers of transmission lines upgraded or built – 400 Kilovolts
0
173
173
100%
Transmission and Distribution Upgrade, Expansion, and Rehabilitation Activity
Transmission substation capacity added – MVA
0
809
809
100%
SCADA Coverage Transmission (Percentage)
46
68
56.4
47.3%
Explanation of Results
Among the outputs under the Infrastructure Development Project, the majority were completed in the final 3-6 months of the compact period. One exception was the investment in SCADA within the transmission system: although the compact had expected to achieve 68 percent coverage of the transmission network through its investments, the work was not completed by the end of the compact, due primarily to dependencies on construction works at four substations, which had been delayed. The final evaluation observed that the four remaining substations had been connected to the SCADA system by March 2019.
Given that most of the infrastructure works under the compact were completed immediately prior to the end of the compact period, key outcomes related to the project were measured roughly one year after the compact ended to observe possible impacts. By September 2019, transmission losses were nearly halved from the pre-compact level of 10.5 percent. However, because these reductions preceded the completion of IDP construction activities, the compact's role in this result is unclear. Distribution losses continued to fluctuate significantly in the year following the compact.
The final evaluation showed that although the infrastructure upgrades helped deliver power more efficiently to high-consumption regions, power outages and supply interruptions remained pervasive throughout Malawi. As documented in the final evaluation, a pattern of accelerating growth in new customer connections emerged early during compact implementation, leading to rapid increases in demand for electricity in excess of available supply. Additionally, Malawi's ability to generate power deteriorated significantly due to a reduction in water levels at its key hydropower facilities located in the Shire River basin, owing to drought conditions that set in partway through the compact implementation period. This led to an expanding imbalance between electricity supply and demand that became more pronounced over time. Ultimately, these developments created major impediments to achieving the IDP's main objective: improving the availability and reliability of power for Malawian consumers. As a result, energy-related costs for firms did not decrease as expected, and outages continued to impact the productivity of households. In order to achieve project objectives and sustain results in the future, it is essential for key government institutions involved in Malawi's power sector to coordinate efforts in addressing the generation supply gap, ensure continued maintenance of compact-funded infrastructure, and support financial sustainability of the power sector through cost-reflective tariffs. Overall, the independent evalution assessed that the benefits of the compact may still be achieved if transmission losses remain low, and if Malawi is ultimately able to import power via interconnection to the Southern Africa Power Pool, which is expected to be in place by 2022.
MCC will continue monitoring the long-term changes in grid-level outcomes during the post-compact period.