Sector Results and Learning:
Energy
This Energy Sector Results and Learning page is a repository of evidence generated by all MCC-funded energy interventions. To promote learning and inform future program design, this page captures monitoring data from key common indicators, showcases recent and relevant evaluations, and includes all agency lessons from completed energy evaluations to-date.
What Do We Invest In?
MCC has funded $1.5 billion in energy interventions as of August 2023. These interventions fall into the following categories: off-grid power infrastructure; on-grid power infrastructure; other energy infrastructure; and technical assistance.
Off-grid Power Infrastructure
These programs support the provision of electricity to areas that are not reached by the grid. This includes mini-grids and individual systems, such as solar photovoltaic systems.
On-grid Power Infrastructure
These programs address power generation, transmission, and distribution infrastructure needs to promote the accessible, reliable, and sustainable provision of electricity.
Other Energy Infrastructure
These programs support non-electricity energy needs, including gas for cooking and heating, as well as energy efficient appliances.
Technical Assistance
These programs complement infrastructure investments to support affordable, financially sustainable, and reliable electricity service provision.
What Have We Completed So Far?
MCC and its country partners develop and tailor Monitoring and Evaluation Plans for each program and country context. Within these country-specific plans, MCC uses common indicators to standardize measurement and reporting within certain sectors. See below for a subset of common indicators that summarize implementation achievements across all MCC energy investments as of September 2023.
113
megawatts of generation capacity added
4,750
megavolt amps of substation capacity added
7,987
kilometers of electricity lines upgraded or built
44,507
customer connections added by project
What Have We Achieved?
MCC commissions independent evaluations, conducted by third-party evaluators, for every project it funds. These evaluations hold MCC and country partners accountable for the achievement of intended results and also produce evidence and learning to inform future programming. They investigate the quality of project implementation, the achievement of the project objective and other targeted outcomes, and the cost-effectiveness of the project. The graphs below summarize the composition and status of MCC's independent evaluations in the energy sector as of August 2023. Read on to see highlights of published interim and final evaluations. Follow the evaluation links to see the status of all planned, ongoing, and completed evaluations in the sector and to access the reports, summaries, survey materials, and data sets.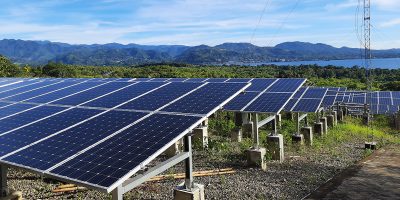 October 1, 2022 | Indonesia Compact
Understanding the Sustainability of Off-grid Energy in Indonesia
Most infrastructure faced significant operational challenges.
Evaluation Type:
Evaluation Status: Final
MCC's $474 million Indonesia Compact (2013-2018) included the $288 million Green Prosperity (GP) Project that aimed to increase economic productivity and reduce land-based greenhouse gas emissions. The project funded 23 community-based off-grid renewable energy grants totaling $85.3 million. Some were designed as community-owned renewable energy projects, while others were renewable energy components of natural resource management projects. These grants sought to substitute renewable energy for fossil fuels in remote and rural communities, opening opportunities for social and economic improvements through access to electricity.
Read Evaluation Details or the Evaluation Brief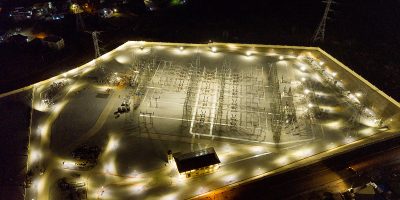 April 25, 2022 | Ghana Power Compact
Supporting Electricity Sector Regulatory Reform in Ghana
Tariff reform and expected changes in electricity regulation did not take hold 
Evaluation Type:
Evaluation Status: Final
MCC's $316 million Ghana Power Compact (2016–2022) funded the $2.8 million Regulatory Strengthening and Capacity Building Project to ensure the sustainability of compact investments by supporting electricity sector regulatory reform, particularly tariff reform. The project provided tariff studies, technical assistance, and capacity building for Ghana's electricity sector regulators. These activities supported the theory that an improved regulatory environment would lead to improved electricity quality and sector financial health, ensuring the sustainability of the power sector.
Read Evaluation Details or the Evaluation Brief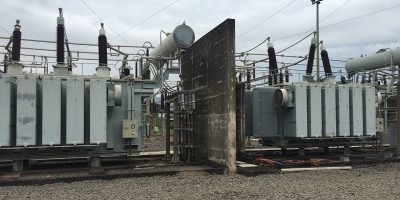 March 17, 2022 | Sierra Leone Threshold Program
Reforming the electricity sector in Sierra Leone
Electricity utilities' capacity improved, but sustainability is in question
Evaluation Type:
Evaluation Status: Final
MCC's $40.5 million Sierra Leone Threshold Program (2016–2021) focused on establishing a foundation for the effective and financially viable provision of electricity and water services in Freetown. The $11.9 million Electricity Sector Reform Project (ESRP) aimed to improve the electricity sector's institutional and legal frameworks, planning capacity, and operational efficiency. The $7.6 million Regulatory Strengthening Project (RSP) aimed to build the capacity of the new regulator, improve sector governance and support the long-term financial sustainability of the electricity sector.
Read Evaluation Details or the Evaluation Brief
Go to our Evaluation Brief page to see all completed energy sector evaluations
What Have We Learned from Our Results?
To link the evidence from the independent evaluations with MCC practice, project staff produce an MCC Learning document at the close of each interim and final evaluation to capture practical lessons for programming and evaluation. Use the filters below to find lessons relevant to your evidence needs.