MCC Launches New Sector Results and Learning Pages
December 20, 2021
Algerlynn Gill, Senior Director, Monitoring and Evaluation, MCC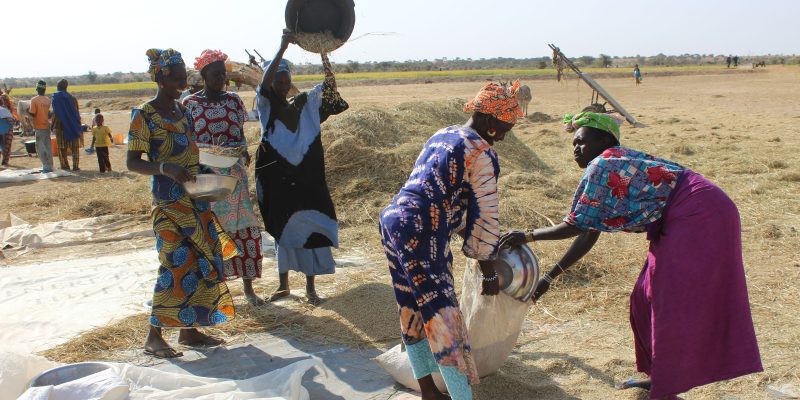 Looking for evidence in all the right places
Since the agency's founding in 2004, MCC has committed to producing results and ensuring that the American people are getting a good return on their investment. As part of that effort, MCC employs technically rigorous, systematic, and transparent methods of projecting, tracking, and evaluating the impacts of its programs. This evidence-based approach generates significant amounts of information about the economies of partner countries, MCC investments, and the impacts of our grant programs.
Now, international development professionals can quickly and easily find evidence to inform the design of projects, examples of prior monitoring or evaluation approaches MCC has used in similar projects, and additional program metrics thanks to MCC's new Sector Results and Learning pages.
The Sector Results and Learning pages are user-friendly, interactive webpages designed to share MCC-generated evidence and inform program design across the international development community. The pages consolidate the latest monitoring data, independent evaluation results, and lessons from the following MCC investment sectors:
Information you can use at your fingertips
The Sector Results and Learning pages link to a deep well of publicly-accessible information about MCC's investments and help users gain direct access to the information they need. The pages include the following sections:
What Do We Invest In? This section describes the common types of sector-specific interventions that MCC invests in and the focus of each country program in a sector.
What Have We Completed So Far? This section gives readers a sense of implementation achievements within a sector.
What Have We Achieved? This section describes the composition and status of MCC's independent evaluations and spotlights recently published or salient evaluations.
What Have We Learned from Our Results? This section offers a repository of all agency lessons documented by project staff at the close of each interim or final evaluation; along with new search filters to help navigate to relevant learning.
How Have We Aggregated Learning across the Sector? This section links to any sector-relevant Principles-into-Practice reports that use MCC's accumulated body of independent evaluation findings and agency learning to synthesize broader takeaways, refining and strengthening our development model and practice.
Furthering MCC's commitment to accountability, learning, and evidence use
The launch of the Sector Results and Learning pages marks a strategic decision by MCC to become even better evidence brokers. By consolidating evidence as it becomes available and making our learning more accessible to U.S. and international audiences alike, we hope the pages will help to strengthen the learning loop. Distilling and increasing the use of the vast amounts of evidence and learning we produce will improve our development practice and the development field more broadly.
Sector Results and Learning pages complement the variety of MCC knowledge products that support our commitment to accountability, learning, and evidence use, including:
MCC intends to update the Sector Results and Learning pages on a quarterly basis so you will always have access to the most up-to-date evidence and learning.