Press Release
MCC Celebrates the Closeout of the Five-year, $66 Million Cabo Verde Compact
For Immediate Release
November 30, 2017
WASHINGTON, D.C., November 30, 2017 – Millennium Challenge Corporation (MCC) Vice President for Compact Operations Robert Blau yesterday marked the closeout of the MCC Cabo Verde Compact at a ceremony with Cabo Verde Prime Minister Ulisses Correia e Silva and U.S. Ambassador to Cabo Verde Donald Heflin.
They were joined by Cabo Verde Minister of Agriculture and Environment Dr. Gilberto Silva, Minister of Infrastructure, Territorial Management and Housing Dr. Eunice Silva, Minister of Justice and Labor Dr. Janine Lélis, Minister of Family and Social Inclusion Dr. Maritza Rosabal, Minister of Health and Social Security Dr. Arlindo do Rosário and Mayors of the island of Santiago. Representatives of the implementing entities and institutions created with the compact's support, including the MCA-Cabo Verde II staff, and individuals involved in the implementation of MCC's first Cabo Verde compact, including former Prime Minister Dr. José Maria Neves, were also in attendance.
Severe water scarcity and uncertainty about land rights and time consuming procedures for land related transactions threatened to hold the nation back. The $66 million MCC investment enabled the Government of Cabo Verde to establish a foundation of policies, institutions, and infrastructure on which Cabo Verdeans can build a more prosperous future. The compact was signed in 2012 and implemented by the MCA-Cabo Verde II.
"We are proud of the partnership between MCC and Cabo Verde that has built a solid foundation aimed at reducing poverty and improving the lives of individuals, families, and communities across the country," MCC Vice President Robert Blau said at the closeout ceremony. "We are also heartened by the Government of Cabo Verde's commitment to continuing these programs and reforms in order to guarantee sustainability of the investments."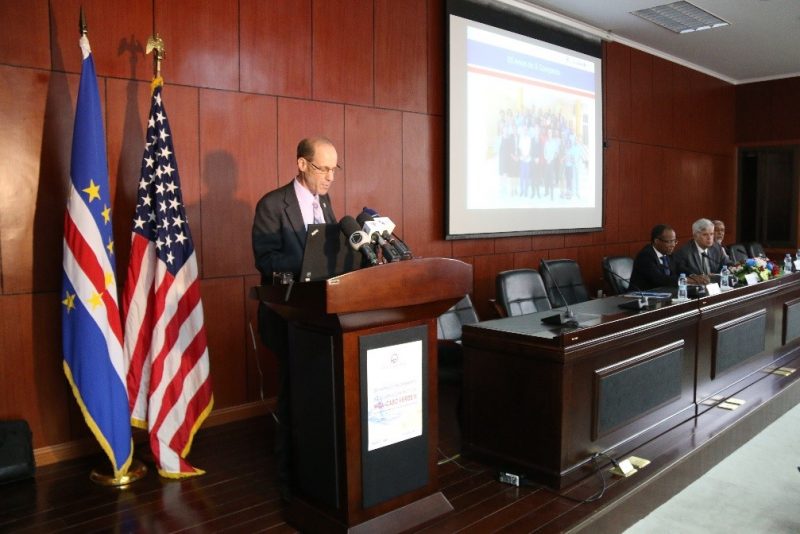 As a country strategically located at the crossroads of mid-Atlantic air and sea routes, the U.S. works with Cabo Verde on maritime trade and security, and the country is an important partner in advancing stability and development in West Africa.
While in Cabo Verde this week, Vice President Blau had the opportunity to speak with project beneficiaries about the impact the MCC compact is making in their lives.
Prior to the compact, no conclusive source of information about land property existed in Cabo Verde, causing confusion over ownership and boundaries that hindered sales, growth, and private sector investment, and was aggravated by time-consuming and costly land-related transactions and registration.
MCC investments through the $17.3 million Land Management for Investment Project helped the Government of Cabo Verde establish a single source of land rights and boundaries information on four high-tourism islands, facilitating private investment across the islands. Before the project, transferring land titles could take 72 days or more. With MCC's support, transactions can now be completed in 3 days or less, opening the door for private investment and economic growth.
"The rights and boundaries clarification process has been one of the most important things on Maio," land investor Arlindo Cardoso said. "It makes me more confident about my investments – I'm looking to build a resort once the land clarification process is complete. I'm also looking for international partners for investment, and clarity on the boundaries and the associated rights of my property gives me the ability to negotiate with confidence, as partners want clear ownership rights to invest. With the clarification and resulting title, I know that it's my property and it can't be taken from me."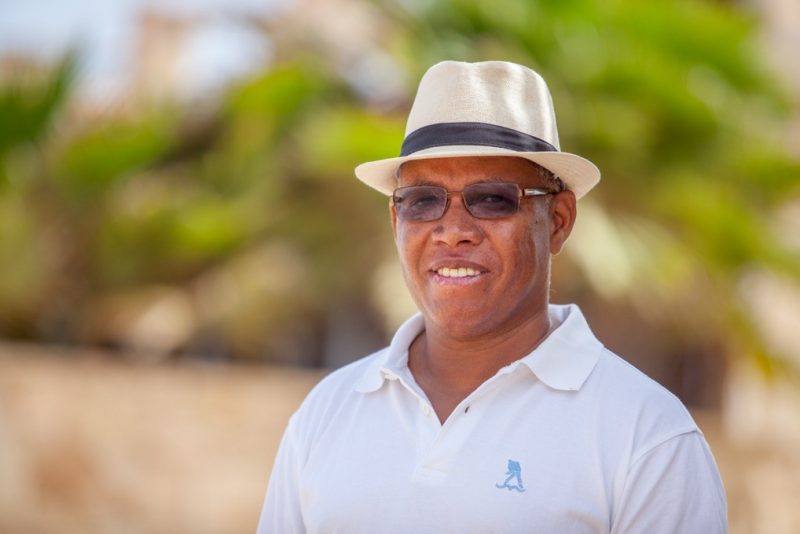 Cabo Verde is an extremely water-scarce country and faces a number of challenges in the water and sanitation sector. The $39.7 million Water, Sanitation, and Hygiene Project, which is expected to benefit 591,000 Cabo Verdeans, established accountable institutions to deliver higher-quality water and sanitation services to households and businesses.
Because of compact investments, the average hours per day that water service is available in areas where MCC worked more than doubled, from 6 hours to 14.6 hours. In addition, average water consumption nearly doubled, from 20 liters per capita per day to 35 liters per capital per day, demonstrating that water service is improving and households are utilizing it.
In Maio, average water consumption went from an average of 8 hours per day with occasional multiday outages to safe and reliable water 24 hours a day, 7 days per week.
"When you talk about the development of Cabo Verde, water is crucial," Maio Mayor Miguel Rosa said. "But, without the Infrastructure Grant Fund [from MCC], we couldn't raise the money needed to expand the water network. In the future, the Rotating Fund [set up by the Government of Cabo Verde] will allow us to continue improving the water sector well beyond MCC's investment."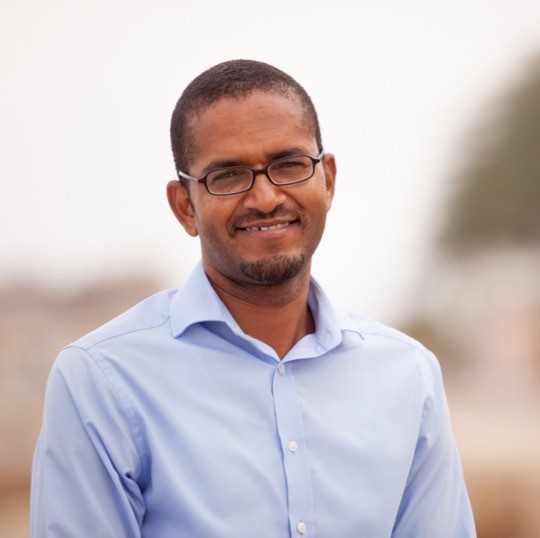 The availability of clean water and sanitation, together with increased certainty of land rights and boundaries, instills greater confidence among citizens, visitors, business owners, and potential investors.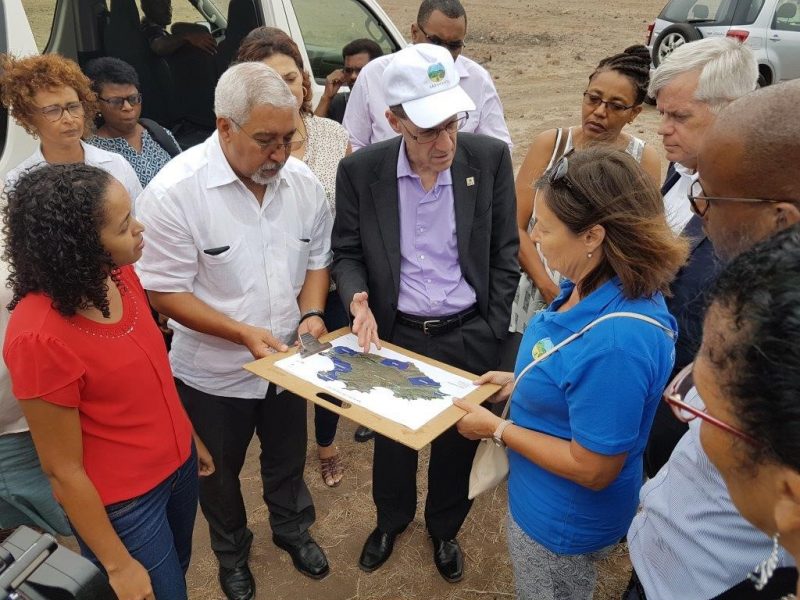 MCC investments are designed to pave the way for lasting economic growth and reduce aid-dependence. By improving not just access to clean water and the land tenure system, but also the capacity of the Government of Cabo Verde to maintain and expand these services, the country is now well-positioned to continue progress toward reducing poverty and driving country-led growth.
Learn more about MCC's Cabo Verde Compact and about VP Blau's trip.
###
The Millennium Challenge Corporation is an independent U.S. Government agency working to reduce global poverty through economic growth. Created in 2004, MCC provides time-limited grants and assistance to poor countries that meet rigorous standards for good governance, from fighting corruption to respecting democratic rights. Learn more about MCC at www.mcc.gov.