Zambia Compact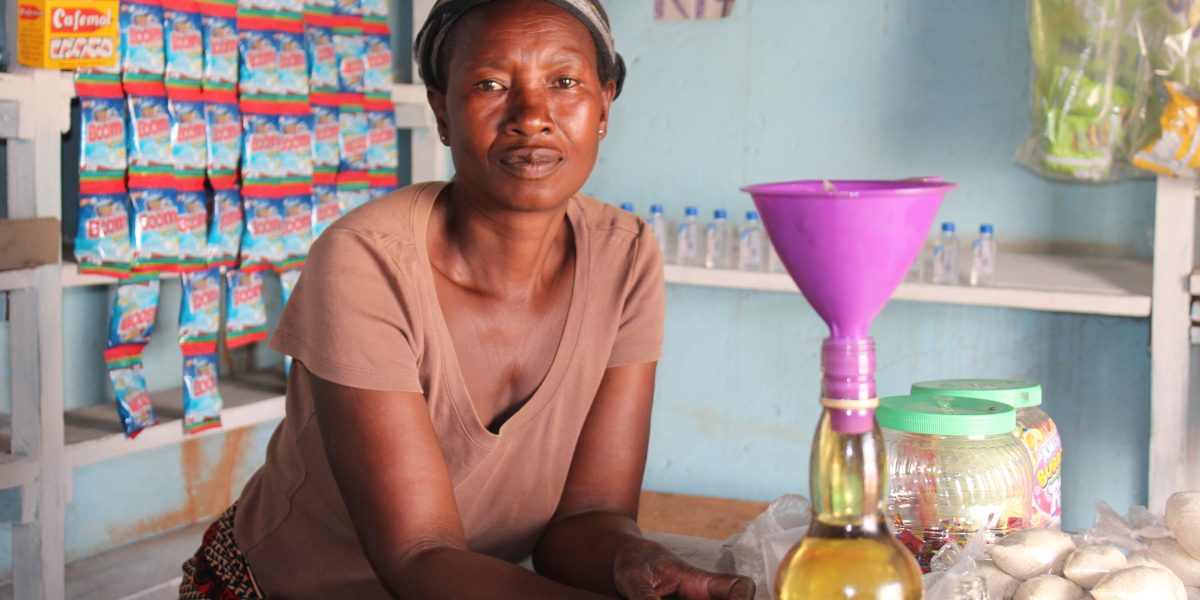 This compact aims to reduce poverty and boost economic growth in Zambia by improving the water supply, sanitation and drainage infrastructure in Lusaka, the rapidly urbanizing capital.
The compact's long-term outcomes are to:
Decrease the incidence of water-related diseases;
Decrease productive days lost due to disease and the time required to collect water;
Reduce business and residential flood losses; and
Improve the financial sustainability of the city's main water supply and sanitation utility, Lusaka Water and Sewerage Company.
The compact will also support the government's ongoing water sector reform efforts by strengthening partner institutions and facilitating potential private sector investment opportunities. Approximately 1.2 million Zambians are expected to benefit from the compact.
Financials
Financials as of September 30, 2018
Milestones
Signed:
May 10, 2012
Entry Into Force:
November 15, 2013
Closed:
November 15, 2018
Compact Projects
Lusaka Water Supply, Sanitation and Drainage (LWSSD) Project
$309,655,427

Project Total Amount

$312,417,880

Project Amount Committed

$227,199,974

Project Amount Expended
The compact's Lusaka Water Supply, Sanitation and Drainage Project has two activities:
Infrastructure Activity: This activity supports the water supply and sanitation networks managed by the Lusaka Water and Sewerage Company (LWSC). A major portion of the investment is focused on the rehabilitation of Lusaka's core water supply system, including the reduction of water loss from leaks, theft, and metering problems within the system. The activity will also support the Lusaka City Council (LCC), the local government entity responsible for managing Lusaka's drainage network. This activity includes the expansion of the city's water supply network, the rehabilitation and expansion of select sewer networks, the improvement of select drainage infrastructure, and engineering and resettlement professional support services. These works were selected based on investment master plans and feasibility studies, and are part of a three-phase, $3 billion Lusaka Government plan that will allow the city to meet the needs of its population through 2035. The drainage component was selected based on priorities identified in an urban development plan funded by the Japanese International Cooperation Agency (JICA).
Institutional Strengthening Activity: This activity provides technical assistance to help LWSC and LCC provide better services to the citizens of Lusaka.  This entails pursuing new and ongoing government sector reform efforts and institutional governance to ensure improved sector management and sustainability of compact investments. The activity also includes support for better asset and environmental management by LWSC, and it provides technical assistance so that LCC can improve strategic planning, maintenance and environmental management. Support to LWSC and LCC includes gender-inclusive policymaking and planning, improving service delivery to poor and underserved populations, and carrying out well-designed and coordinated information, education and communications (IEC) campaigns. The compact's Innovation Grants Program (IGP), a component of the Institutional Strengthening Activity, is providing nearly $6 million in grants to community-based organizations, civil society and private sector entities to stimulate innovation in the water, sanitation and solid waste management sectors, including improving service delivery to the most vulnerable. IGP is expanding access to water, sanitation and solid waste services in peri-urban areas of Lusaka while also enhancing the overall impact and sustainability of the MCC compact.
Projected Long-Term Results
Estimated Beneficiaries

1,199,962

Estimated Net Benefits

$346,700,000