With six of the ten fastest growing economies in the world and over one billion consumers, Africa is poised to play a pivotal role in the global economy. Producers in Africa see a U.S. consumer market of more than 300 million people that has a purchasing power of $13 trillion—the largest in the world.
Prosper Africa is a U.S. Government initiative that unlocks opportunities to do business in Africa—benefiting companies, investors and workers in Africa and the United States. A greater connection between U.S. and African private sectors will expand markets for U.S. goods and services, advance African and American prosperity and security, and fuel economic growth and job creation.
Prosper Africa brings together the resources of more than 15 U.S. Government agencies to connect U.S. and African businesses with new buyers, suppliers and investment opportunities, making it easier for companies to access U.S. Government trade and investment support services. Through Prosper Africa, companies will have access to a one-stop shop that makes the full range of those services available to U.S. and African businesses and investors.
Prosper Africa will focus on three lines of effort:
Modernize U.S. Capabilities and Efforts
Facilitate Transactions
Foster Fair and Accessible Business Climates and Robust Financial Sectors
Working with MCC Partner Countries
Catalyzing private investment for development has been fundamental to MCC's work since its founding. MCC's support of economic growth in Africa delivers mutual benefits to the U.S. and our partners on the continent. Each U.S. Government agency provides a unique contribution to Prosper Africa, and MCC's compacts are effective in promoting long-term growth through infrastructure investments and a focus on improving the business climate.
MCC is a builder, catalyst and dealmaker for blended finance transactions, and is well-positioned to facilitate the U.S. Government's strategic use of development finance to mobilize private capital for public good in our partner countries.
In Côte d'Ivoire, a $525 million compact will support the country's efforts to address constraints to economic growth through investments in the education and transportation sectors. Through MCC's compact, three to four new Technical and Vocational Education and Training centers will be established and will be developed and managed through public-private partnerships with industries in Côte d'Ivoire. Compact funding will also support the development of a logistics center for cargo movements through the Port of Abidjan as a public-private partnership. The center will provide truck parking facilities, a logistics platform, and services to help reduce congestion in Abidjan and increase efficiency of traffic through the port. The project is expected to have spillover benefits for U.S. truck manufacturers.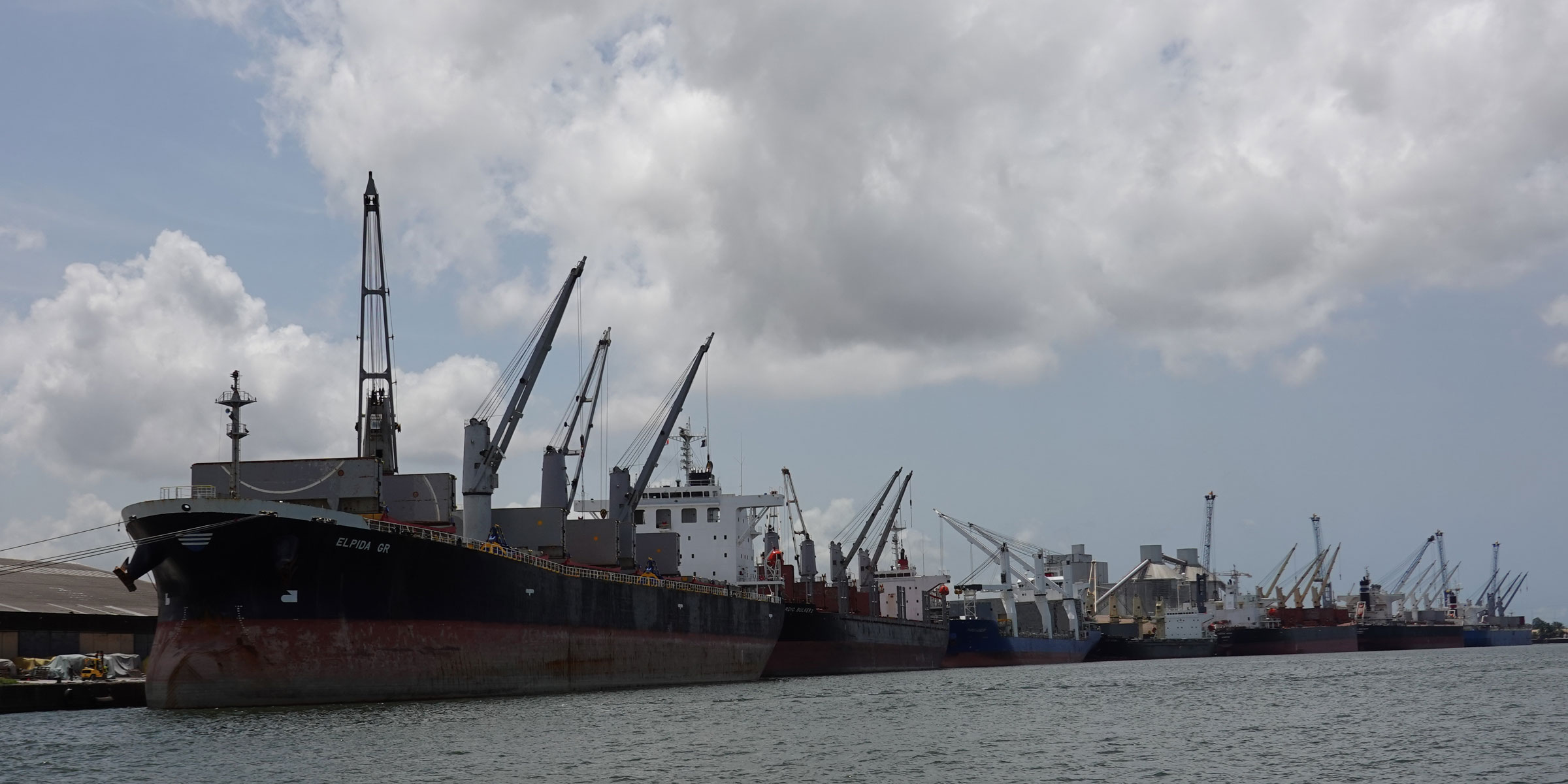 Regional Partnerships in Africa
The African Growth and Opportunity Act and Millennium Challenge Act Modernization Act gives MCC increased flexibility to promote regional collaboration, trade, and economic growth by authorizing MCC to enter into an additional, concurrent compact with a country partner specifically to promote regional integration. By making coordinated investments across countries, MCC will aim to help these nations work together to expand regional markets, increase trade and foster greater impact through economies of scale.
Working with the Private Sector
MCC works to crowd in private capital and partners in the public and private sectors to help us scale up our investments and ensure lasting results and achieve sustainability. MCC engages with private sector partners in several ways:
Leveraging private sector expertise. MCC's Advisory Council provides industry expertise, insights and technical recommendations that help to inform our work and deepen public and private sector partnerships for greater leverage and impact in reducing global poverty. The council's members represent diverse sectors from finance to innovation and law and has two subcommittees on the topics of blended finance and the power sector.
Businesses invest alongside MCC as partners. Our compacts aim to incentivize reforms and institutional capacity-building to create an enabling environment for investment.
Businesses compete for contracts, grants and public-private partnerships. MCC publishes upcoming opportunities on its website and hosts business outreach events focused on upcoming procurements that support the implementation of MCC programs in partner countries.